#history2020 How to become better at what you do
13 October 2020 · 10 minutes reading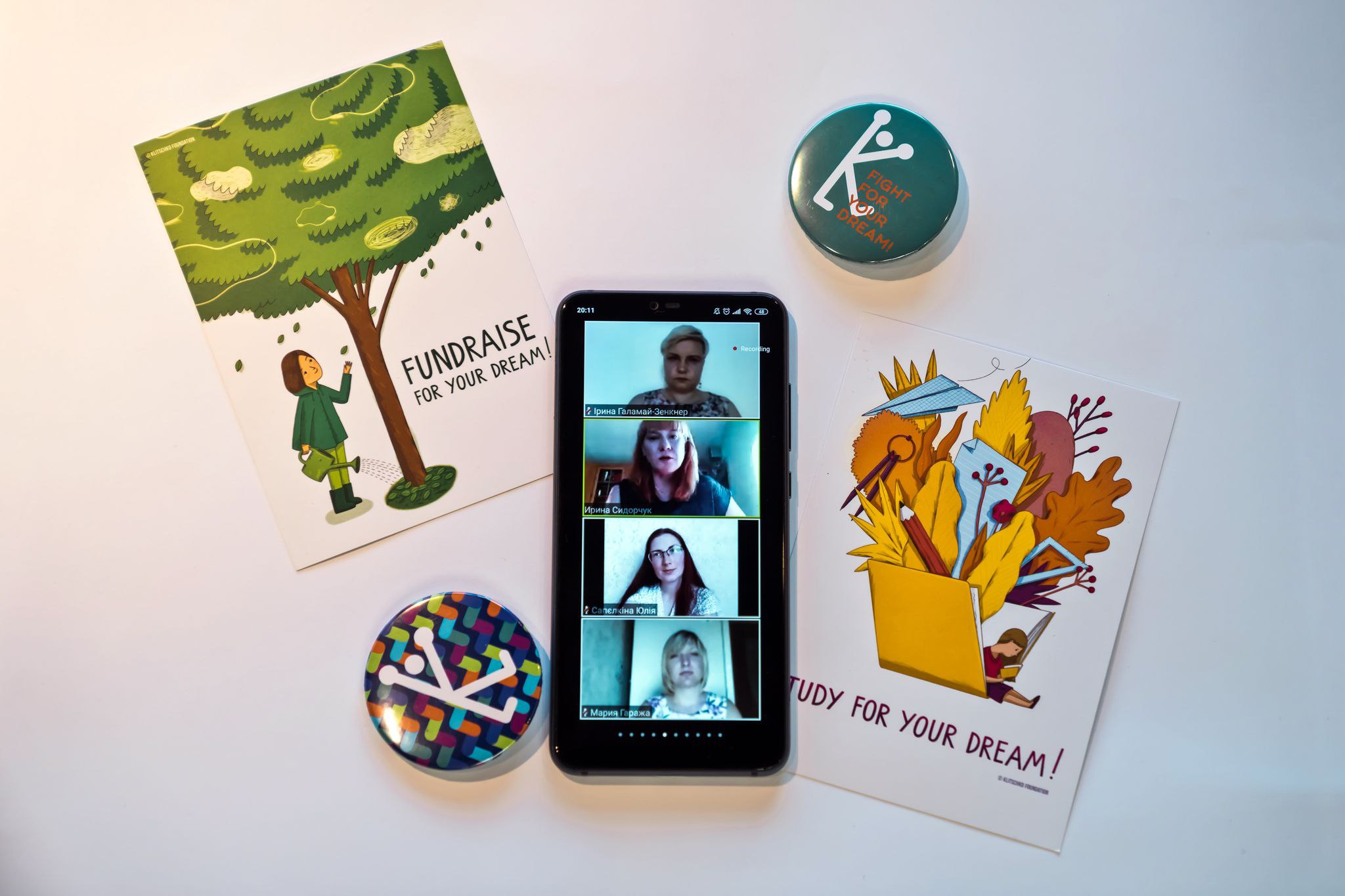 The story of Iryna Halamay-Zenker from the Give Hope Charitable Foundation about how charity workers can develop professionally.
Although I have a degree in law and economics, my life is closely connected with the field of charity, namely the management of the "Let's Give Hope" foundation, which was founded in 2014. At that time, there was no such global practice in Ukraine as providing palliative care to children at home. We saw a great need in this, not only material but also intellectual on the part of parents, and so we decided to meet this need by creating a foundation.

Professional development is an integral part of our foundation's work. Given that there is no specialized education in the field of non-profit organizations in Ukraine, we acquire theoretical and practical skills through courses and various programs. In addition, today's world is changing, and in order to become better at what we do, we need to adapt to new conditions and change. Participation in conferences and programs is also an opportunity to find potential partners both in Ukraine and abroad. Thanks to such cooperation, our foundation has already learned a lot from the activities of foreign organizations. For example, an internship in Wroclaw has become an important component of the training and development of our employees.

In fact, quarantine has become an impetus for finding new opportunities for development: grants and educational projects! The main thing I learned from the ProCharity project is that a change in thinking is important, namely, rethinking the approach to developing our projects. Now we work more closely with our audience to identify real needs, so in addition to humanitarian projects, we want to implement educational projects for parents who stay at home with children.

Overall, there is a positive trend in charity in Ukraine! If earlier charitable activities were alien and hostile due to a lack of information, today, thanks to the development of technology, we have the opportunity to tell the public about our activities. As a result, we are better perceived and supported.

That is why we plan to work more in the area of social advertising, and together with our parents we are thinking about launching a podcast on relevant topics to inspire not only Lviv region but the whole of Ukraine. We also understand that there is a lack of literature in Ukraine in the area we work in, so we want to translate Chiara Mastella's book "From SMA to Everyday" into Ukrainian and distribute it to hospitals and other institutions.

The quarantine has become an impetus for the realization of ideas that were at the stage of dreams!