#history2020 How internships develop skills
27 October 2020 · 10 minutes reading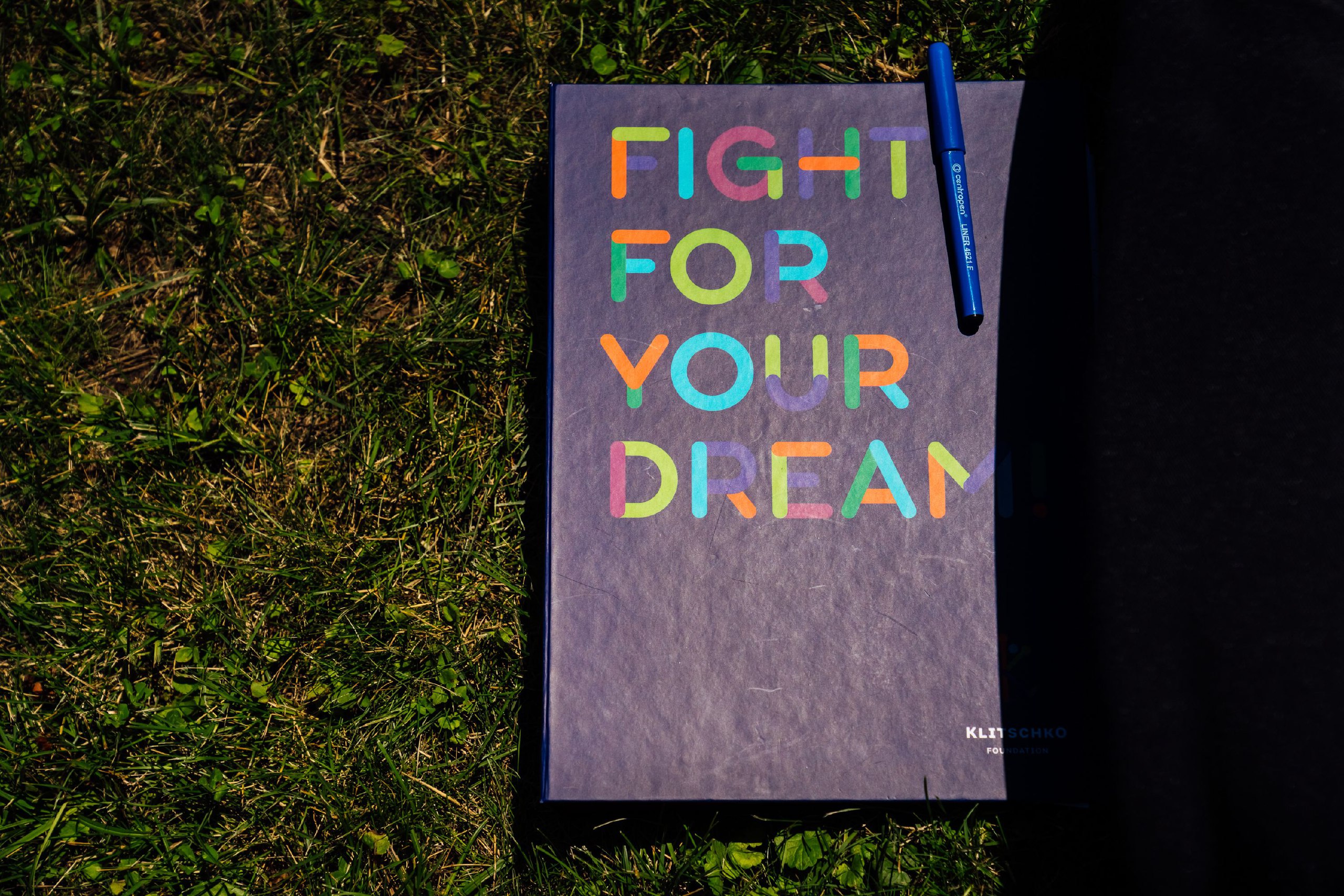 This year, Daria Malevka and Daria Shepetko joined the foundation's community of interns. Both of them are studying abroad, but this does not prevent them from doing internships in Ukraine. Now the girls at the Klitschko Foundation are implementing their own project. Read on to find out how they manage everything and how they work on the project!
Internship at the Klitschko Foundation and experience gained:

Daria Shepetko: "The internship at the Klitschko Foundation is not only a great opportunity to gain practical skills in marketing and project management, but also a chance to combine work with the values I share. Although I'm studying abroad, I want to develop education in Ukraine and help teenagers realize their dreams. At the beginning of my internship, Daria and I did research on the Ukrainian market and education sector. As a result, we realized that there is a "market gap" - the knowledge that teenagers receive at school is not enough to develop an entrepreneurial mindset and acquire business skills. Given that I had completed an entrepreneurship course shortly before starting my internship, I was eager to use my experience and develop a project for Ukrainian teenagers."

Daria Malevka: "The summer internship at the Klitschko Foundation gave me much more than I expected: work experience ranging from planning and conducting interviews to creating a design, getting to know and collaborate with the Klitschko Foundation team, and gaining insights into successful group work. For me, this internship was an opportunity to put my knowledge and skills into practice in the environment of a Ukrainian charitable organization, and I am extremely grateful for this valuable experience and happy to continue working with the foundation, implementing a joint project with Daria."

The Teenovation project is a dream to develop business skills in teenagers:

Daria Malevka: "Back during our internship, Alina Nosenko gave Dasha and I tasks that eventually led to the launch of the Teenovation project. We believe that the development of business skills stimulates creativity and self-confidence, and acts as an impetus for creating innovative startups, because without a basic foundation, it is much more difficult to create a useful and successful product or service. In addition, having gained basic business knowledge, students will be able to better understand the world of professions and choose the right direction or industry to study in later life. And of course, this opportunity gives teenagers a chance to realize themselves and their ideas.

And our project is a platform for them to realize their business ideas and creativity, because few organizations provide business knowledge to schoolchildren in a way that is accessible to them. "The highlight of our project is that you can learn the basics of business as early as 8th grade. In addition, the Teenovation project is bilingual, which is a unique opportunity for participants to improve their English skills and communicate with foreign lecturers."

Daria Shepetko: "Our project is about developing a growth mindset, the desire to think broadly and implement your ideas despite the difficulties on the way to the goal. Adolescence is a period when a person is full of enthusiasm, and this energy can be used to implement cool innovative ideas. In order to realize their dreams and ideas, teenagers need to know how to implement them. "Where to start? How to structure the process? How to find funding? How to present (sell) an idea?" - these are the main questions that emerge for aspiring entrepreneurs, and without knowing the answers, we significantly reduce our chances of success or increase the likelihood of mistakes. "Teenovation aims to provide answers to these questions. In general, the project has two main elements: hard and soft parts. The first one concerns the acquisition of theoretical knowledge and skills through lectures from leading entrepreneurial experts, and the second one is about motivating and developing entrepreneurial thinking.

Challenges in the Teenovation project:

Daria Shepetko: "The main challenge is the lack of experience, as this is my first project of this format. In preparing for Teenovation, there are various situations that we have not yet encountered, but we have the support of the foundation's team, and we quickly find answers to our questions. The difference in time zones is another significant challenge, as we invite international speakers and have to find the best time for everyone. But all this is a very cool and invaluable experience!"

Daria Malevka: "We try to think ahead as much as possible and prevent problems. My experience of participating in other projects and my internship experience in the foundation's communications department help me with this. The insights of the Klitschko Foundation team also help a lot, and we really appreciate it."

Project&Training - how to manage everything:

Daria Shepetko: "Combining everything at the same time is actually another challenge for us. The difficulty lies in the fact that my university has a modular system - lectures every day, deadlines every week, and exams almost every month, so I have to be constantly involved in the learning process. Working on a project also requires involvement and attention to detail, so I plan my time for study, work, and leisure in my Google calendar. That's why my week is filled with colorful timeslots."

Daria Malevka: "Combining studies and a project is not as easy as it might seem at first glance. The difficulty is to find time for all the tasks and complete them efficiently. It would seem that the online mode should free up a lot of time, but my schedule does not agree with this: a huge number of tasks at the university, team assignments, meetings, participation in the student association for entrepreneurship, organizing a business festival, conducting the first 3-month mentoring program for teenagers and migrants from different countries with the organization YBIT, where I am a co-founder and manager, and the implementation of Teenovation with Dasha and the Klitschko Foundation. To plan my time effectively, I use an electronic calendar and schedule my days literally from 7 a.m. to 11 p.m., and then I jump from meeting to meeting and task to task. Of course, I want to be in time for everything and everywhere, except for major projects. There are a lot of opportunities now, but you have to prioritize. The feeling of perfectionism sometimes gets in the way when you stay up late at night working out the details. But I'm sure that in the end, high-quality work will turn into a cool finished product - an entrepreneurship project for teenagers."

Team symbiosis, or how two Daria's found online contact with each other:

Daria Shepetko: "Although Dasha and I have never met in person, we successfully cooperate. I don't even know how to explain it, but we understand each other well, I would call it a team symbiosis! Trust and constant feedback are the basis of our cooperation, and this is what helps us develop and improve."

Daria Malevka: "I believe that Daria and I are a duo: we cooperate well, distribute tasks and are on the same page. It is a pleasure to work with Dasha: she has great ideas and a pleasant personality. I think that thanks to the Foundation, we have become not only partners but also friends! I look forward to meeting her in real life!"

Skills that help in project implementation:

Daria Shepetko: "I am happy that I took the Harvard negotiation course this spring - the skill of effective communication is very helpful in project implementation. I can also note that the time management, planning, and teamwork skills that my university helped me develop contribute to a more productive preparation process."

Daria Malevka: "It's a whole range of skills, from project management to strategic vision of the project, which I learned at the student association for entrepreneurship in France. It is important to first define the goals and direction of development, and then start bringing ideas and dreams to life. I'm very happy to have the opportunity to try my hand at implementing the project, because you need to think globally and in detail about all aspects, supervise the work of assistants, communicate with the foundation team, distribute responsibilities, advertise the project, prepare mentors, select participants, and do it all in a coordinated manner with Dasha and the Klitschko Foundation team."