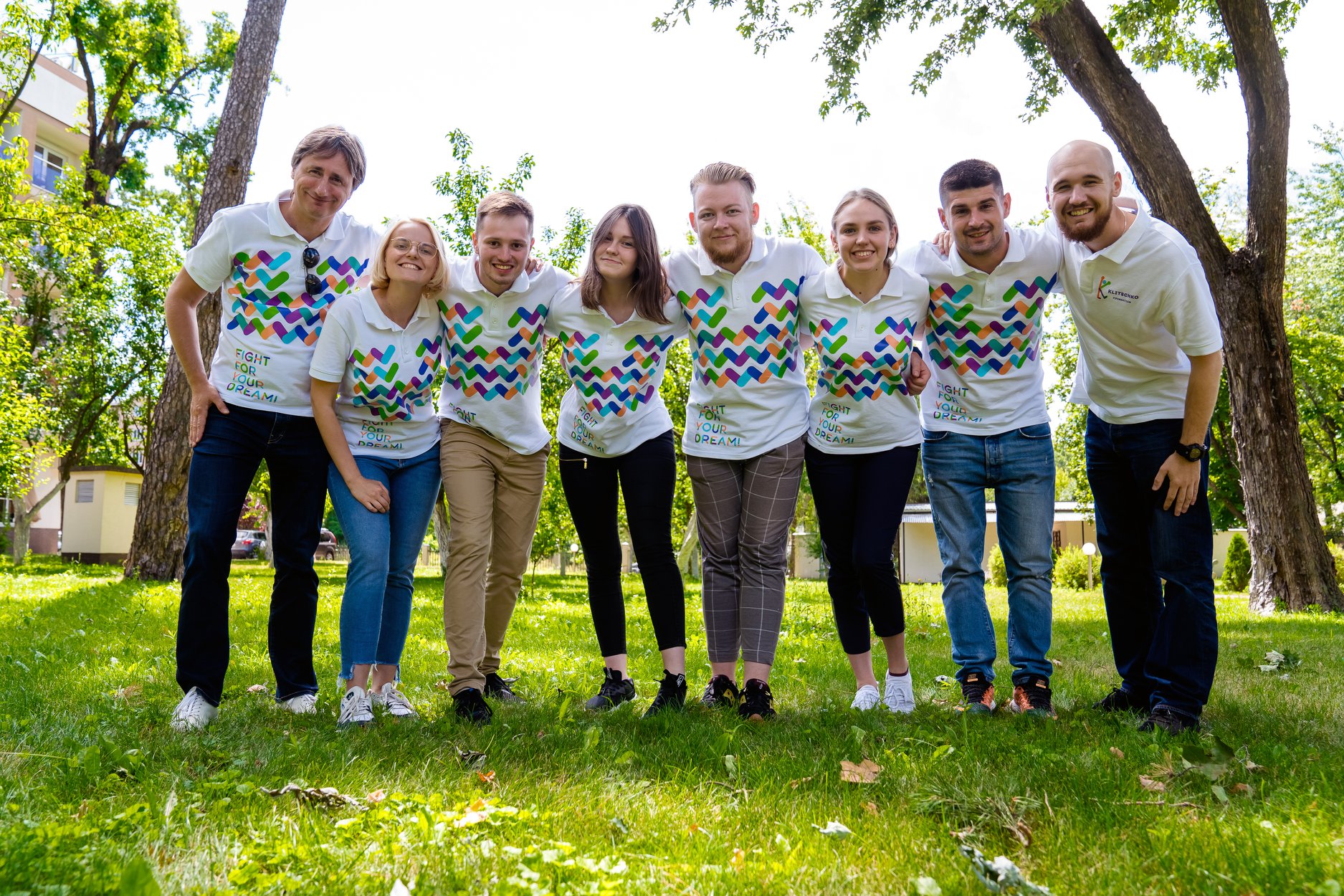 Today is the Klitschko Foundation's birthday. Did you know that the age of the Foundation is the same as that of many participants in our projects? With the team, we blow out 16 candles on the holiday cake and no, we do not just make a wish, but continue to fight for dreams. Because we know who knows how to dream, he will definitely make everything come true!
We do not stop learning and developing. Experience shows that if your work gives a good result, find patterns and lay the foundation for future projects. Today we will talk about the main principles that we have been guided by for 16 years. Let's get started!
Focus on education. Even in sports, environmental or scientific projects, we provide skills that will be useful to adolescents, no matter what profession or hobby they choose.

We also encourage those who are always close to teenagers - parents and teachers - to the projects. That after returning from the project there was always support to implement the boldest ideas. Well, we are online and happy to see the graduates visiting the Foundation.

Support is also provided by mentors. They are not much older than our participants, but they have just overcome the challenges in their lives that teenagers will have to face, so they will be able to share their experiences.

Not enough knowledge - they need to be applied. To do this, we invented local projects. When the training on the project ends, the participant has a real challenge - to organize their own project in their city or village. To do this - to communicate with sponsors, the media. And yet - to gather peers who will be interested in gaining this knowledge.

When the selection takes place, we ask the candidates to answer honestly whether they are ready to carry out a local project. It is a kind of litmus test of whether our graduate will become a leader and an active citizen and whether he will be able to spread positive influence in the community.
As a real teenager, we consider ourselves adults, but we do not stop dreaming.
In 16 years, we have changed the lives of 1,847,164 adolescents and students, parents and teachers. You can help us not to stop there.
You can greet us with the magic button "Support" on the site. And you can leave warm words in the comments under the post on our social networks. Let's fight for dreams together!
Sincerely yours
Klitschko Foundation!
#togetherwithKF #fightforyourdream # fight for your dream