Values of Society and Sports Philanthropy
In Klitschko Foundation we want to prove you with our projects that sport - is not only about great athletes and their awards, but strategic cooperation and planning future. Each project has its major goals, and together they form coherent system of values in society.
Each year the European Association of sponsorship publishes a report on the current mood in Sponsorship and identifies trends that will take place in the near future. According to the results of surveys in 2016 among experts more than 100 industries, sponsorship market continues to grow, while the share of sports in it still prevails.
Moreover, the business school at George Washington University has established a separate course of sports philanthropy, where representatives of sport teams and organizations, companies whose activities are related to the field of sports are invited to join. Sport is clearly singled out among other fields of philanthropy, which once again confirms its role in positive changes for society.
Sport is freedom 
It begins with a "parcel". A large box of soccer, basketball, volleyball and stopwatch, jump rope and even chess goes to small villages and towns. Why this contest is so popular among children and why do we do this? At least sports equipment in schools and sections becomes worthless fast and require regular updating, which isn't funded by state and isn't popularized by public. If we want children t be engaged in sports, we must be sure that someone who wants to play football has a ball who dreams to become a champion  has a section in town or village, where they will hone their skill. And it's not only equipment.. Life is a number of opportunities that make people to choose. The children should have a choice, then they can realize the freedom to choose their future. We believe that there is no person who could not love the sport, the main thing - to see a variety of opportunities in time and decide what is closer to your soul. This way or another, the choice is shaped by the environment, and its perfect if it stimulates the full development: physical, mental and spiritual. And the earlier children learn about sports opportunities for them, the more likely to child active leisure will become normal, or even more - it will even want to link his future with professional sports.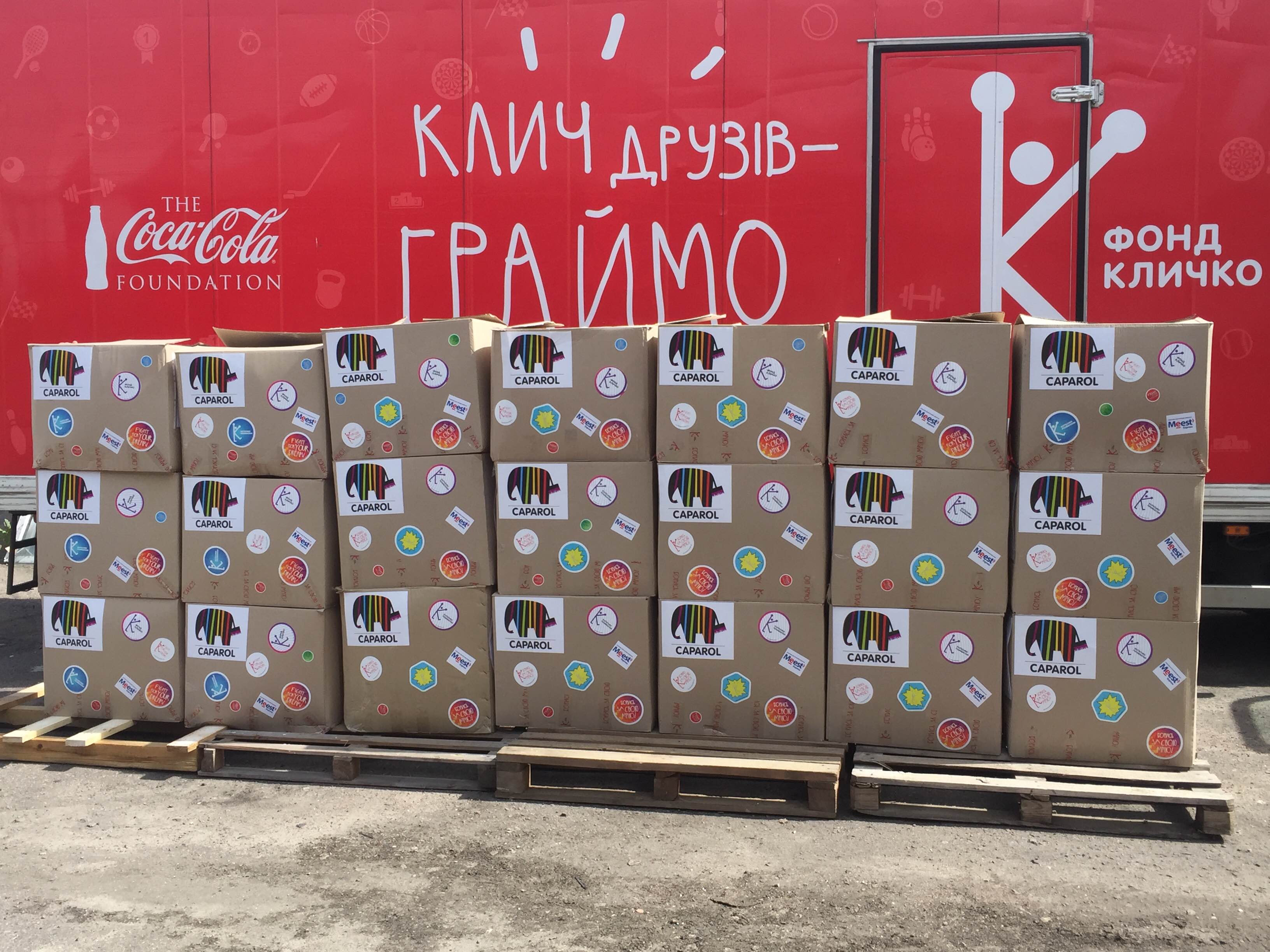 Sport is communication
In every yard, every school should be a playground. We brought such formula for ourselves, that can unite the community, either in the city or in the countryside. Whoever lives in an apartment building in a big city, hardly will name the person who lives behind the wall. City anonymize life. Now the only place where adults meet their neighbors is a playground in the yard, where their children are playing. If for children this is a natural process, meeting is easy, then for adults without hyperbolization, this place is an external stimuation to open up to another person, and to become an example for children and youth.
In small towns and villages dominates their own philosophy. On the one hand, the community live by laws of masses and are passive in their nature, they need a leader. If there is no leader inside the community, changes are possible only if the driving force will appear from the outside and will accumulate the efforts of residents. And local communities have the advantage - it has residents familiar with each other, so they are easier to bring to the common cause.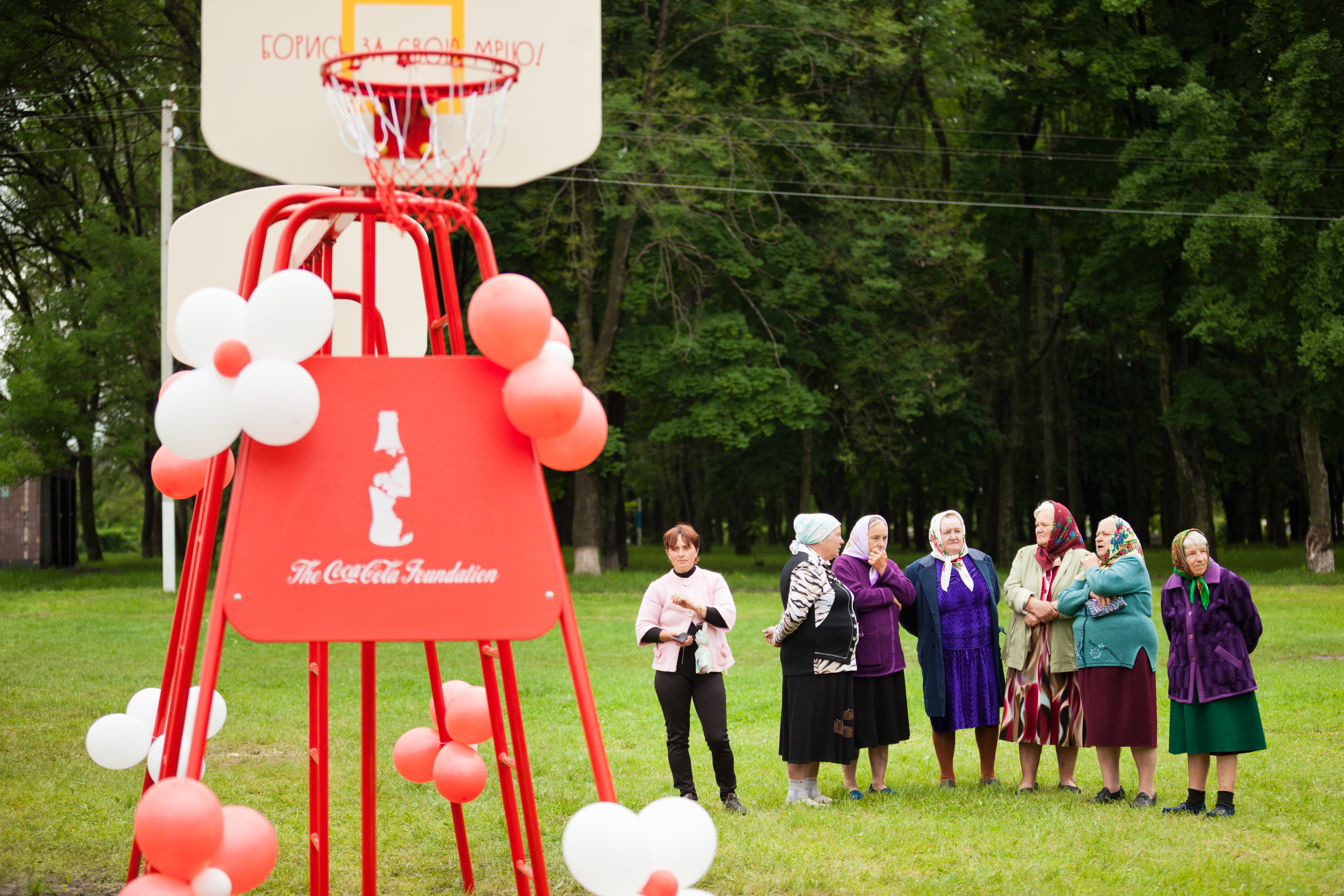 It all starts with the fight. Not only a school where the plaground must be set competes for it. According to the contest, the school can be suported by all residents of town or village, and the playground becomes the property of the local community. This competition - it is a game where the local community is a team and efforts of every inhabitant leads to victory. Sport unites society. But our task - to find the most active, who will take responsibility and be able to assemble this team.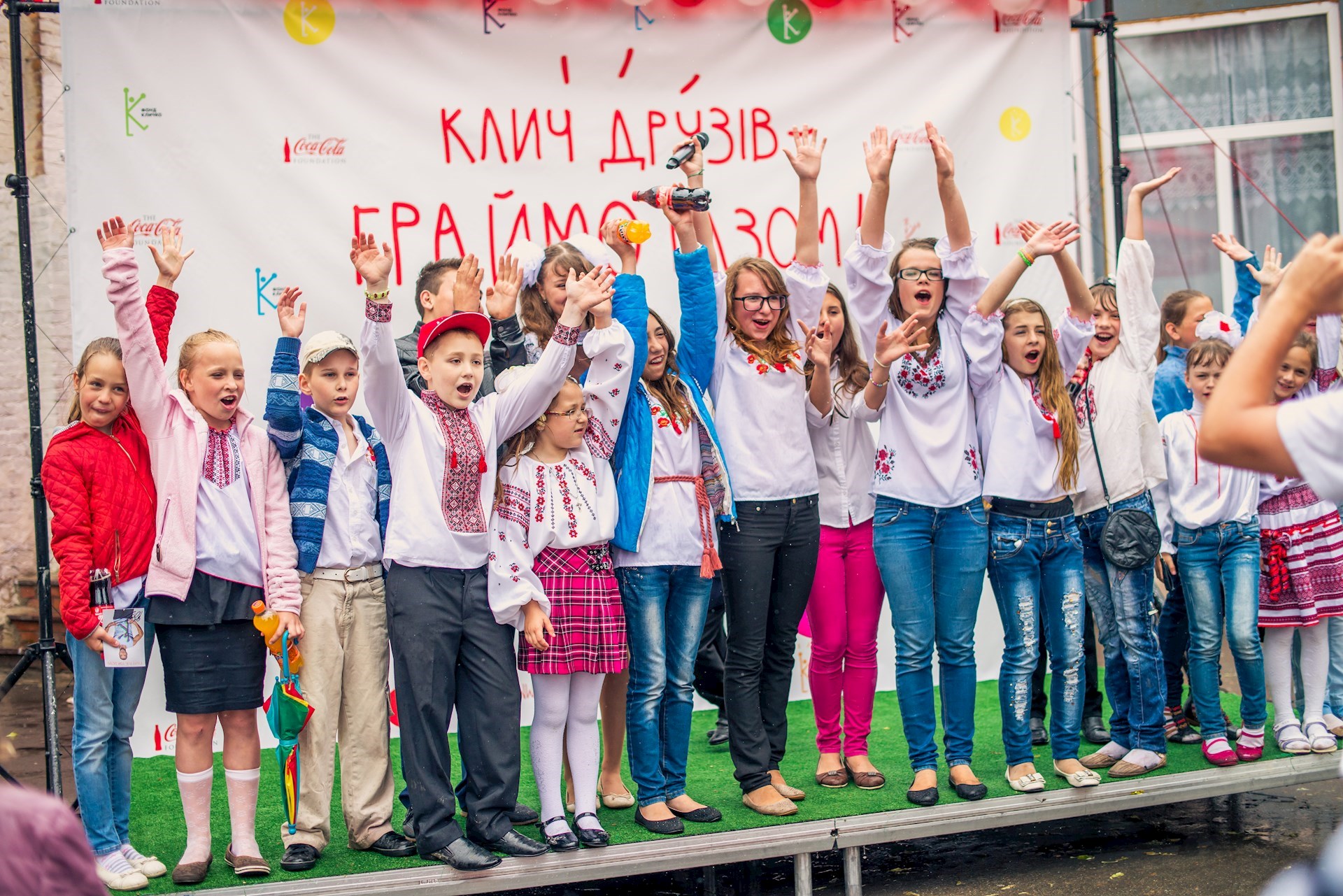 The winners are  those schools that tell their story best, have shown that the new infrastructure really need in their town, and the main thing - they are ready to organize and act. And for the winners we organize a big celebration with contests and presents, where we learn how to play sports on the ground and what exercise children can do. In small cities rarely you can find a place for sharing entertainment and opening the playground is a holiday that attract the whole family. It is important that parents spend more time with their children. It brings together families and, in turn, makes the society stronger.
So it is important to convey that this fight is not over. The ground becomes a property of the community - and property, in addition to the rights has obligations. For this we motivate winners to come together again and  green the area. We try to convey how important sustainable development is and what place in it is occupied by the  ecology. Communities need to understand  - the improvement in their town or village - it is the case of his residents. And how much years this ground will serve, how many generations of children will have alternative for leisure and choose active rest - it depends on themselves, because the local community is the driving force for change in the whole society.
Sport is development
Sport can not be just for sport. With its help children gain skills that will help them reach the goal, not only on the sports field. Sport build up a character. Children learn how to work together  in a team in order to achieve a corporate goal. Sport teaches how to react in case of victory as well as defeat. Those who practice sports since childhood feel more confident, they are persistent and willing to take responsibility. Such people tend to be leaders bringing changes in society in the future.
Indeed,  in the capital there are enough opportunities for youth' development and the regions face real problems. Hundreds of schools and sports facilities throughout Ukraine still lack basic sport equipment, not to mention qualified trainers, teachers and modern equipment. Moreover, the development of sports and physical culture in Ukraine requires a systematic approach. In order to change this in 2008 we began a program of reconstruction of boxing halls, and now equip whole sports complexes and want at least 400 children to be engaged in sports there and have an ability to choose from at least four sections. We choose those sports facilities in different regions of Ukraine which are in need of restoration and where we can be sure that the local authorities and institutions will continue take care of the reconstruction and the community - monitor the activities of the government on its parts.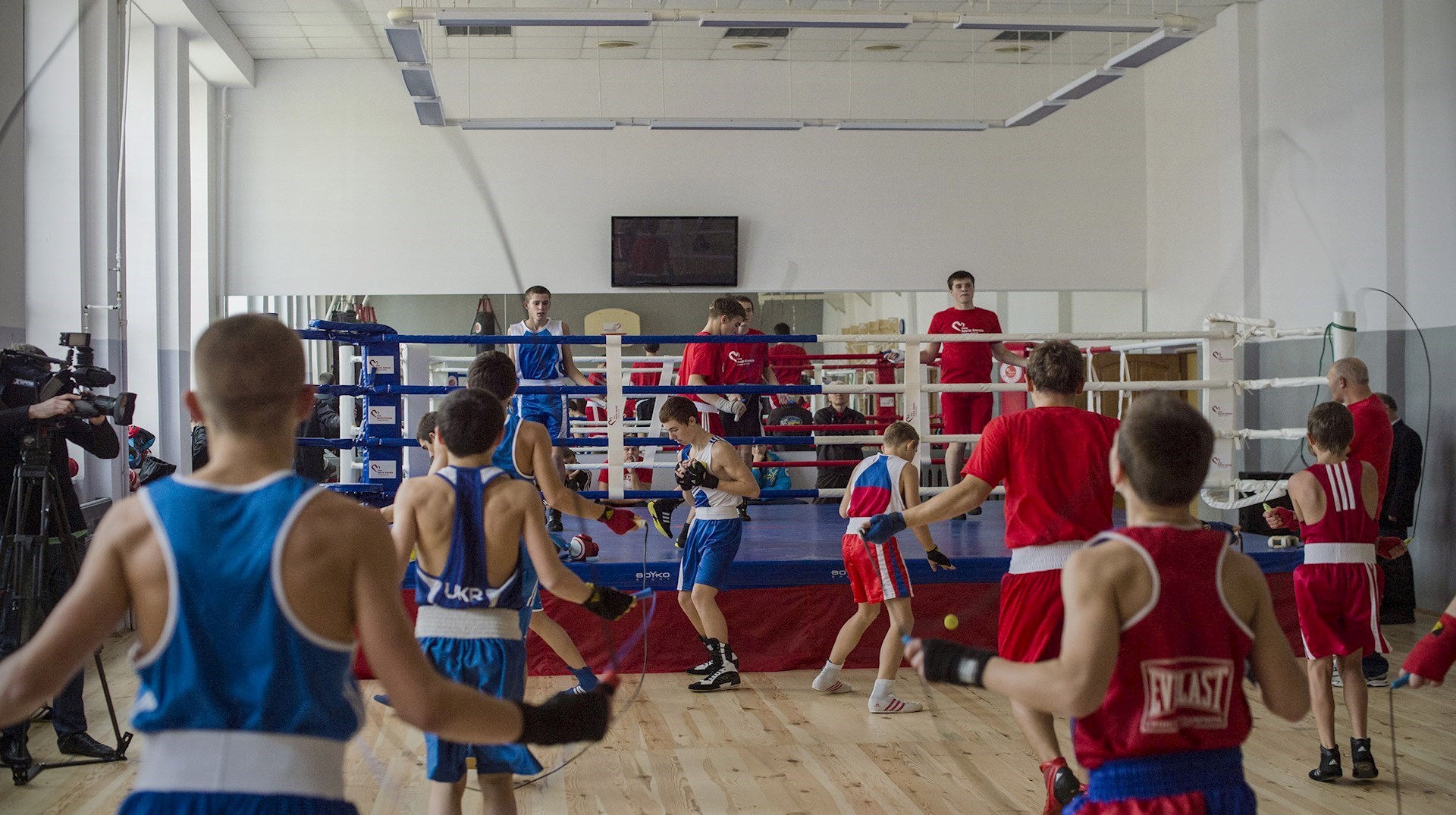 Sport is the image of country
Sport is an effective branding tool for the country. Although, as the last Olympics, from which the Ukrainians came back with only two gold medals, showed the tool works only against us. We choose the best of their athletes. But for them to compete with foreign counterparts we need to develop a transparent system of funding either by the State or by society through sports fundraising. Every year we organize a tournament and invite young boxers from other countries. Such competition is a qualifying round before the World and European Cup. They give a chance to put Ukrainian boxers in real combat with strong opponents, and thus take away the strongest that can adequately represent Ukraine on the international sports arena. And great athletes are formed in childhood, so if we want Ukrainian sportsmen to return from the international competitions with medals - it's time to think strategically and create conditions for their implementation now.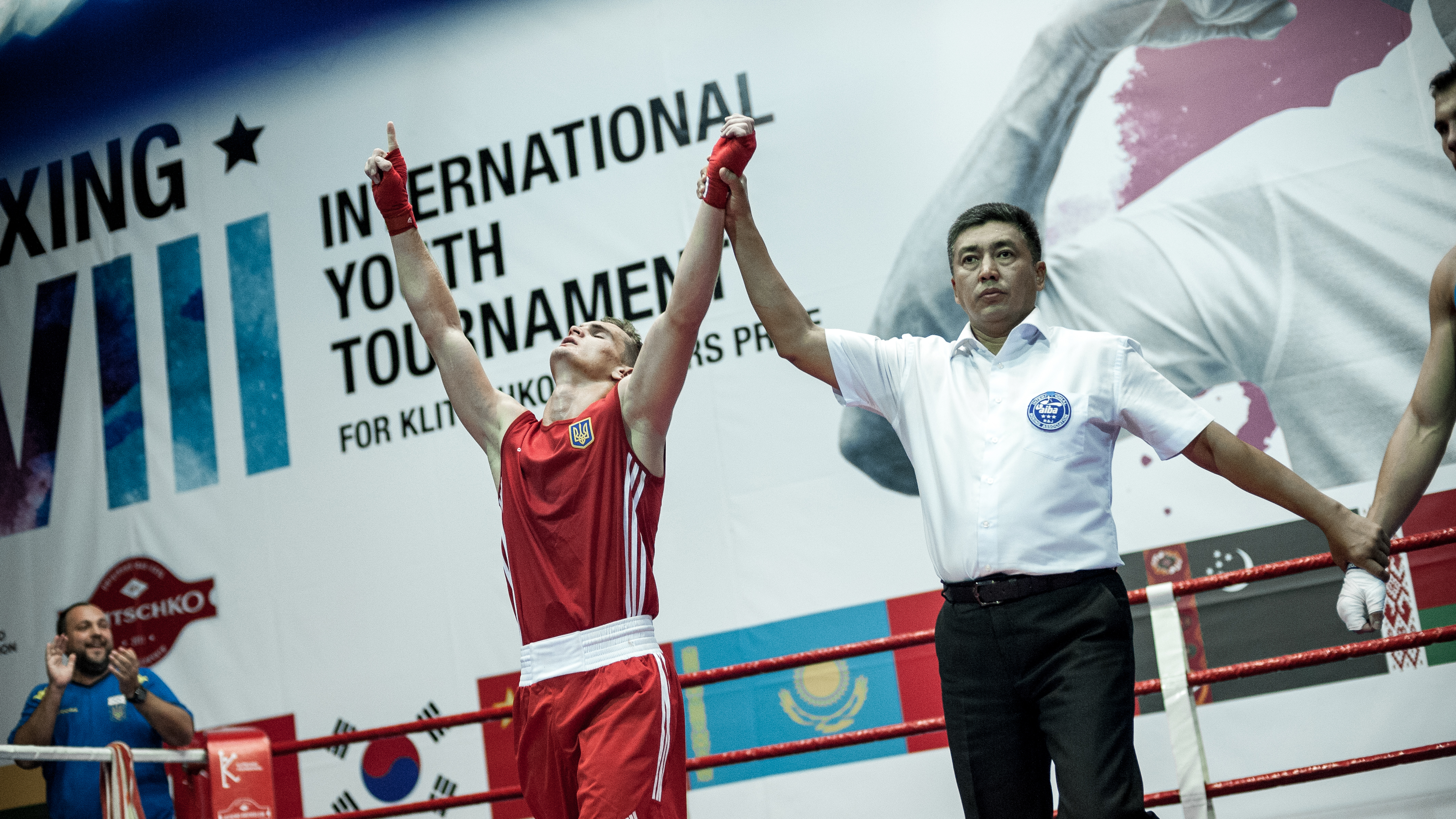 There is no wonder  that sports projects make up the lion's share of the activities at Klitschko Foundation, the organization founded by sports champions and champions in life. Sport was a perfect start for the personal development of Klitschko brothers, moreover, it formed a character which allowed to be socially active, engage one boxer in politics, another one - in business.
May not all children become sports champions, but let them discover sport as a tool for success in life. In a saying, in sports body sports spirit forms,  a philosophy lies. Sport teaches  that big dreams are worth fighting for, and then any targets will be achievable! And the future depends on us, our participation in projects and real support of initiatives in life, not just in social networks.