The renewed Cherkassy Youth Sports School is 100% completed
Repair work is completed! One and half a year of painstaking work with partners - the Caparol company and the German foundation Ein Herz für Kinder – bore fruits.
During 15 years a number of companies shared our vision of Ukrainian future. We choose our partners responsibly. Common values is the key factor in their selection.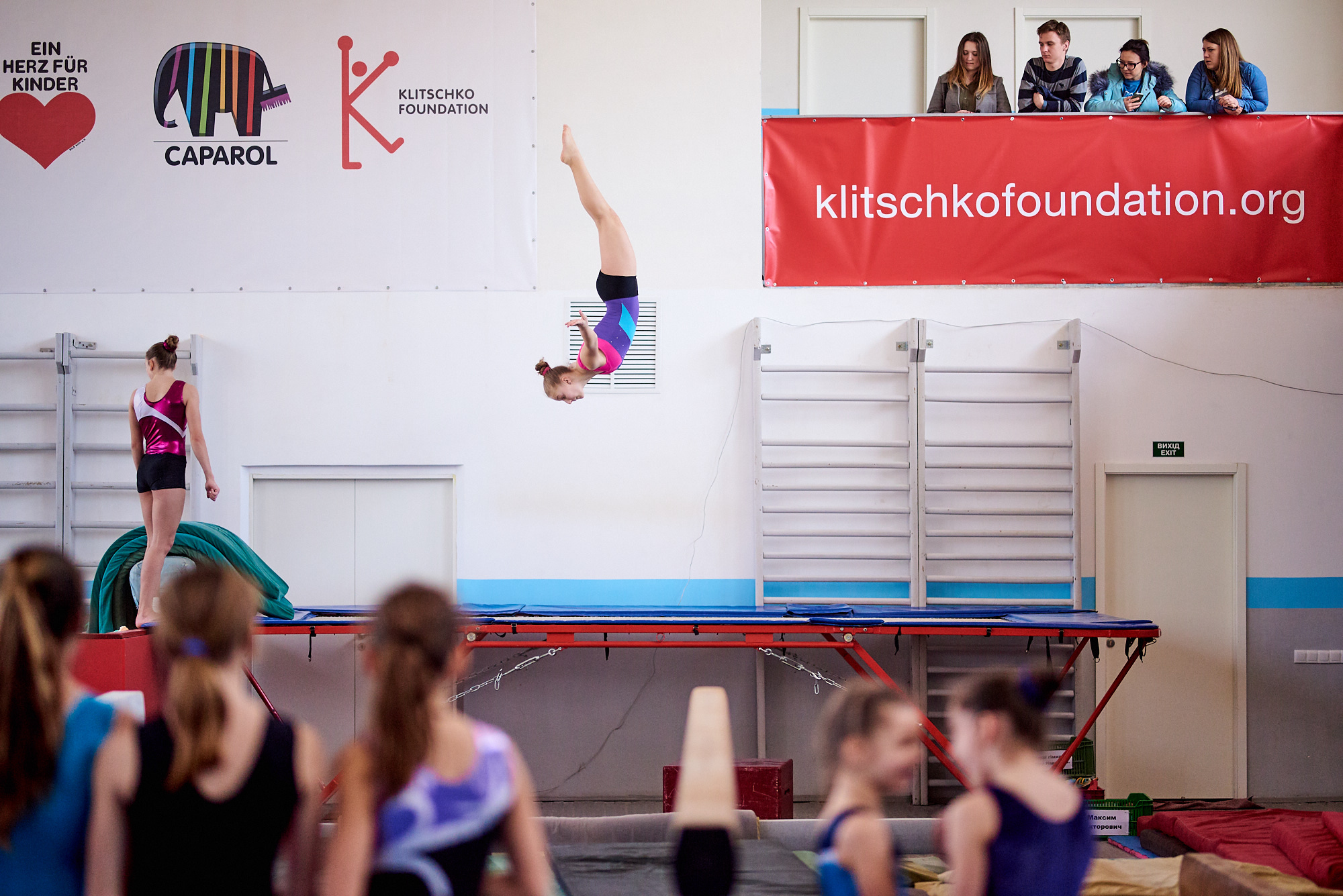 Some time ago, in August of 2015, with "Caparol" company as a partner and by the support of German foundation "Ein Herz für Kinder" (we managed to organize massive foundation's project – "Start to the Success"). Within this programme The Foundation has been reconstructing youth sports schools for 7 years and renewing their technical base. We are sure that young sportsmen deserve to take the first steps to the Olympic heights, training in comfortable conditions. Altogether, the project has reached to 4966 children in junior sports school across Ukraine. Cherkasy youth aports school "Olympia" became the 11th object of reconstruction, with budget of UAH 5 763 424.  
Cherkassy youth sports school has an impressive continuance of sports achievements: a long history of victories, qualified trainers and talented students. This, of course, has become one of the main criteria in choosing a school to renew.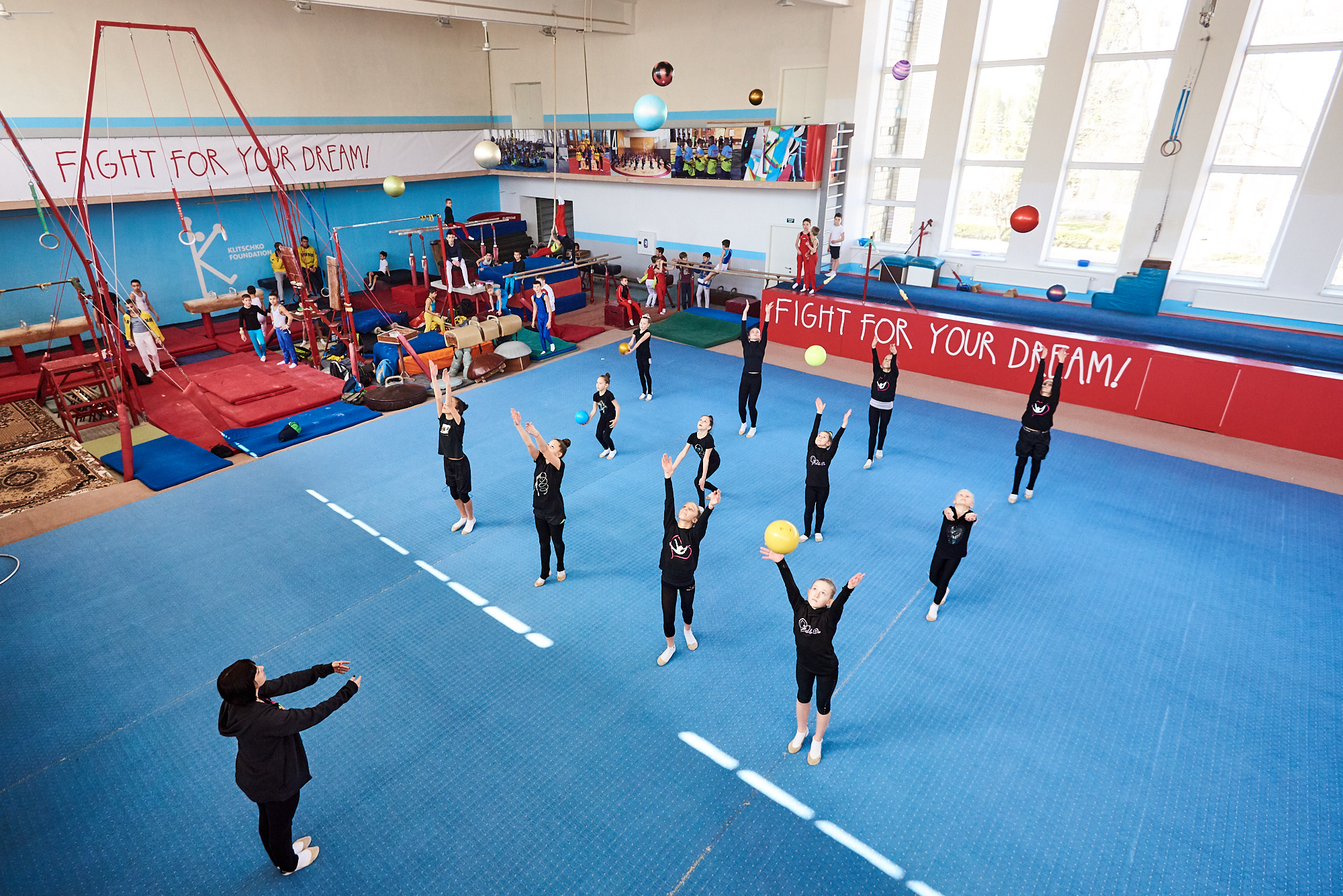 Reconstruction of Cherkasy youth sports school took one and a half of year. It seems like a long term, but the building is more than 4.000 square and it really matters. It could be finished earlier, if not more and more "surprises" that were appeared in the old building. The roof was leaking and rotting, trash was gathering under the floor for years, there was mould in the changing rooms and the old electrical wires and shields everywhere. The building needed replacement of plumbing and other utilities. In order to obtain a qualitative result, these factors could not be ignored. Simultaneously, the school continued to function, which, of course, complicated the reconstruction. Nevertheless, the halls were renewed one by one and the last operations finished nearly a month ago.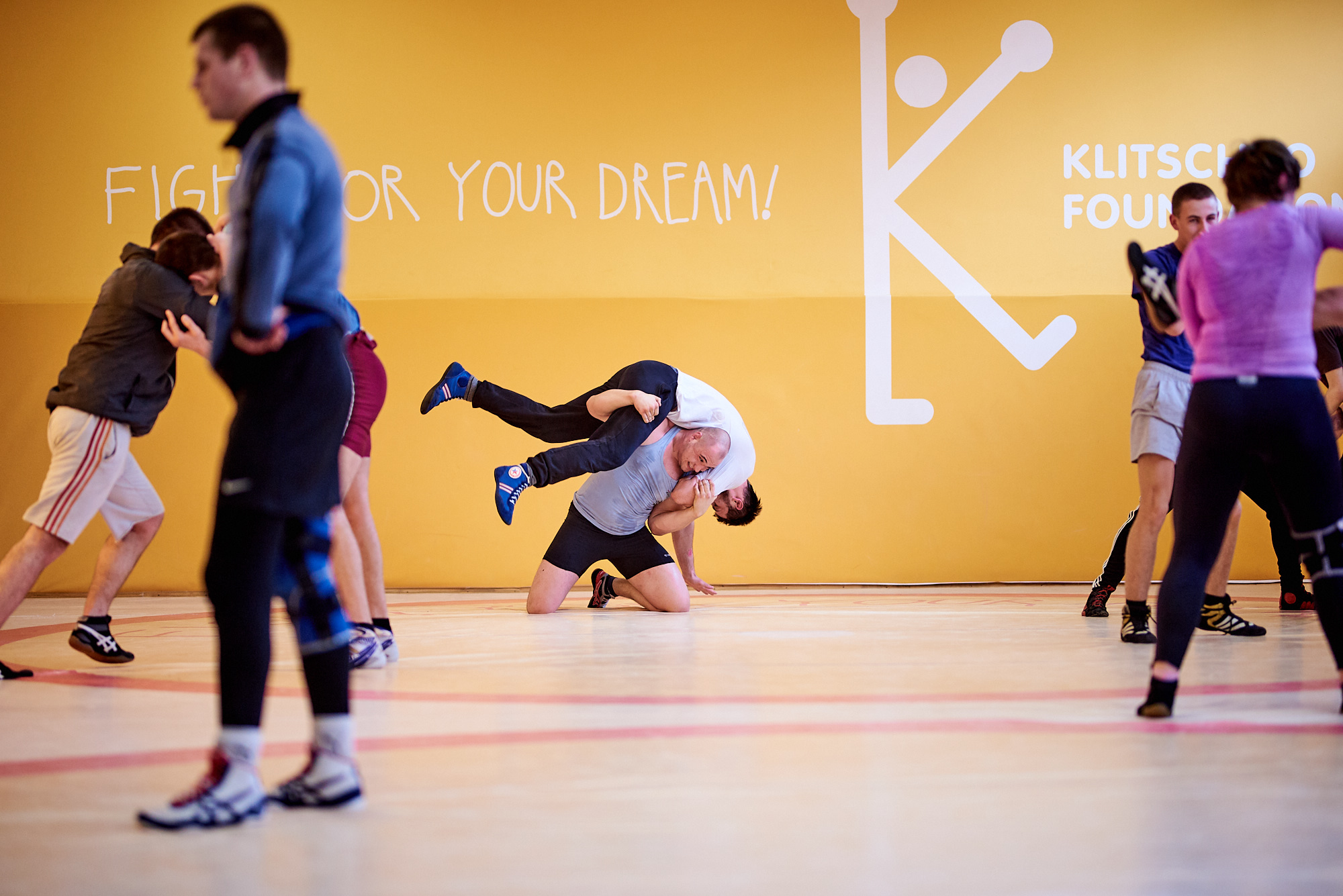 We wanted the design to be practical and beautiful, because children pay special attention to visual aesthetics, which is very important for them. This was the first school where we have used designer's help. That's how «Ariadna's thread" was created. It helps intuitively navigate inside the building. Now children can find their section easily and go to the dressing and coach room. There are 5 halls in the junior sport school. Each group has separate room for training; each sport hall has its own color stripe, so it leads the child. In the blue hall the gymnasts are engaged, in the green hall you can play tennis, yellow hall is for wrestling, red - for boxing and fitness and violet is for artistic gymnastics and dances. This principle is not only functional, but also perfectly dilutes the grayness of typical educational or sports facilities, because sport is the energy of life.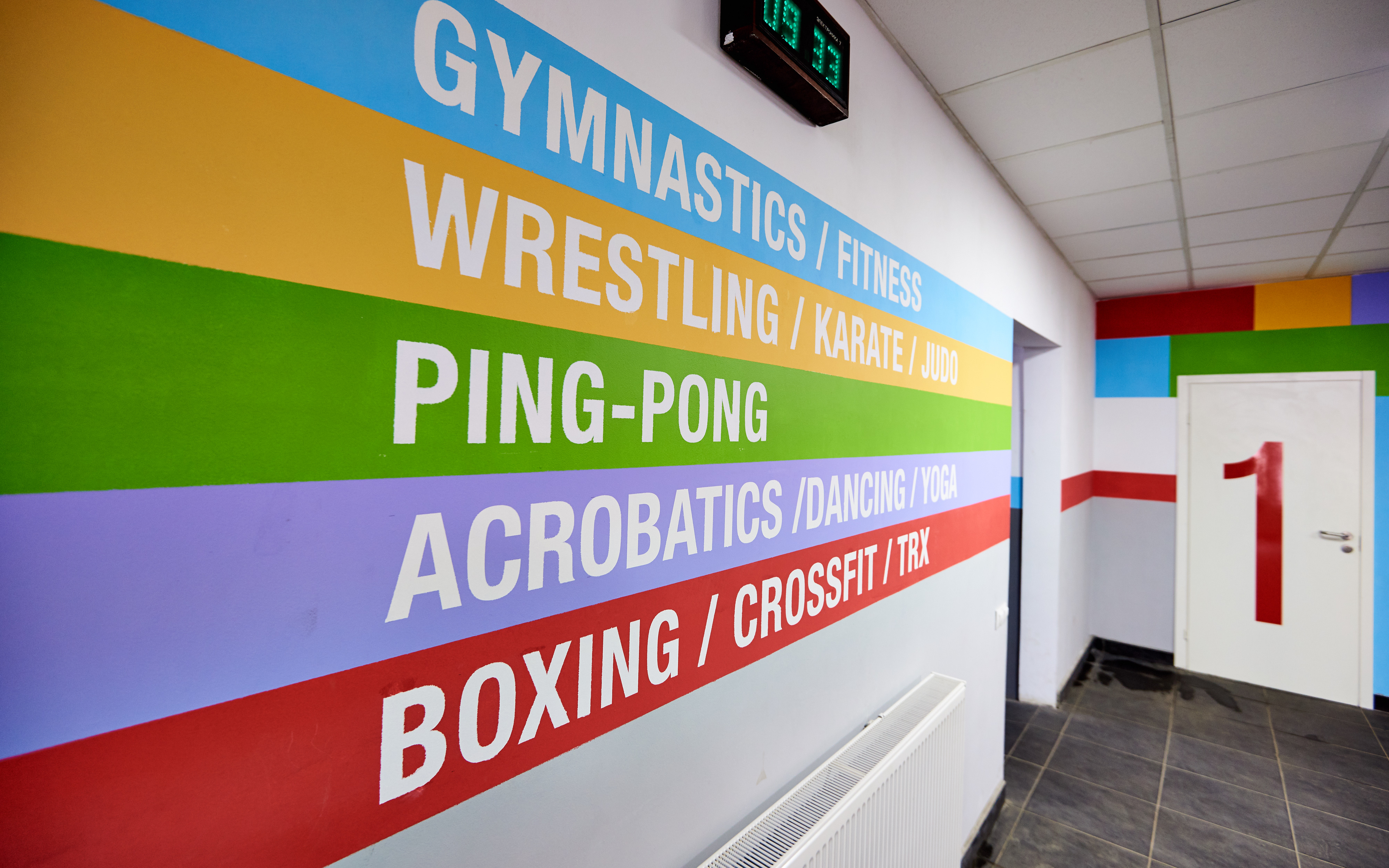 Many children are now starting their sport path in a new, bright, professionally and modernly equipped school. "We've discovered sport about 2 months ago in the Olimpia school," says mother of 5-year-old young gymnast Sasha - "Artistic gymnastics is very useful for a child. She develops this activity here. Besides, he coaches are wonderful. Sasha likes to be a part of this school, and this is the main thing. If you have a desire, everything is possible"
An important factor in the formation of a young athlete is the support of his mentor. "In fact, our coaches teach us not only to fight but also to live. I am very grateful to my teacher, Sergey Fedorovich, for all his instructions, "Aleksey (14 years old), a section of the wrestling. The feeling of support from the coach is extremely important. Teamwork and mutual help become the basis on which the personality is formed. No matter – he is a professional sportsman, economist or journalist. Sport shapes and hardens both body and spirit.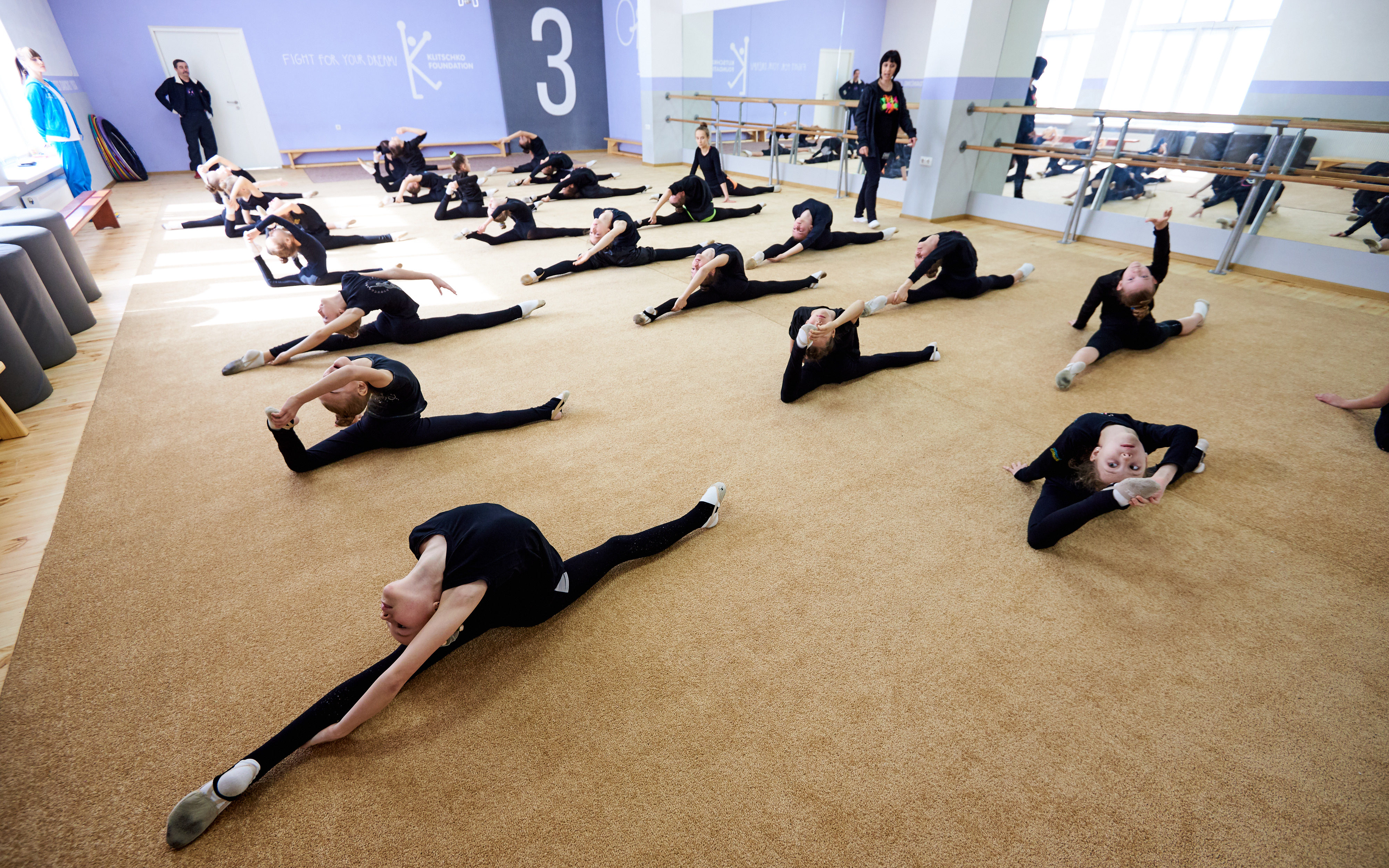 Effective charity is a game for the future and while working we go by the principle of sustainable development. It's important that halls were not only visually alluring but ecological, so that the lessons were not only fun but safe. That's why in junior sport school was installed energy-efficient LED-lighting, new windows and heating system and sport equipment made of natural wood. In the accommodation where the children study or make sports it's not the whim but the necessity. That's why we invited Caparol company to work with us. It is the moment when company and organization came up not only on the level of values. Every corporative colour of Klitschko Foundation (and there are a lot of them) can be found at the Caparol's palette.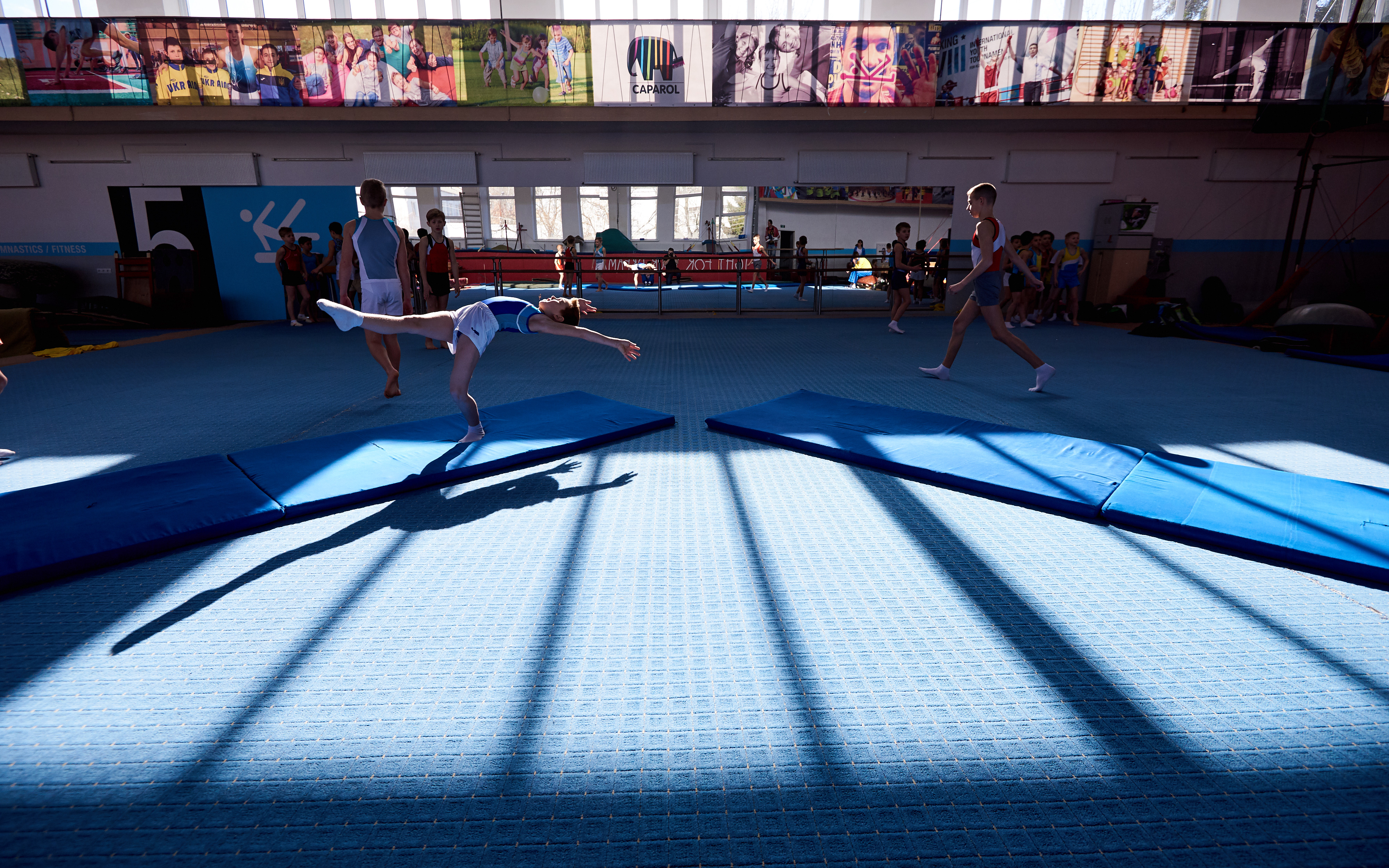 It turned to be very bright, fun and safe. Each training inspires children to greater achievements and motivates them more to come back to studies again and again. It fills with optimism, gives a faith for future sport victories for a successful Ukraine. The philosophy of Klitschko Foundation was presented at this school, whose spirit conveys bright colors and the corresponding motto on the walls - Fight for your dream.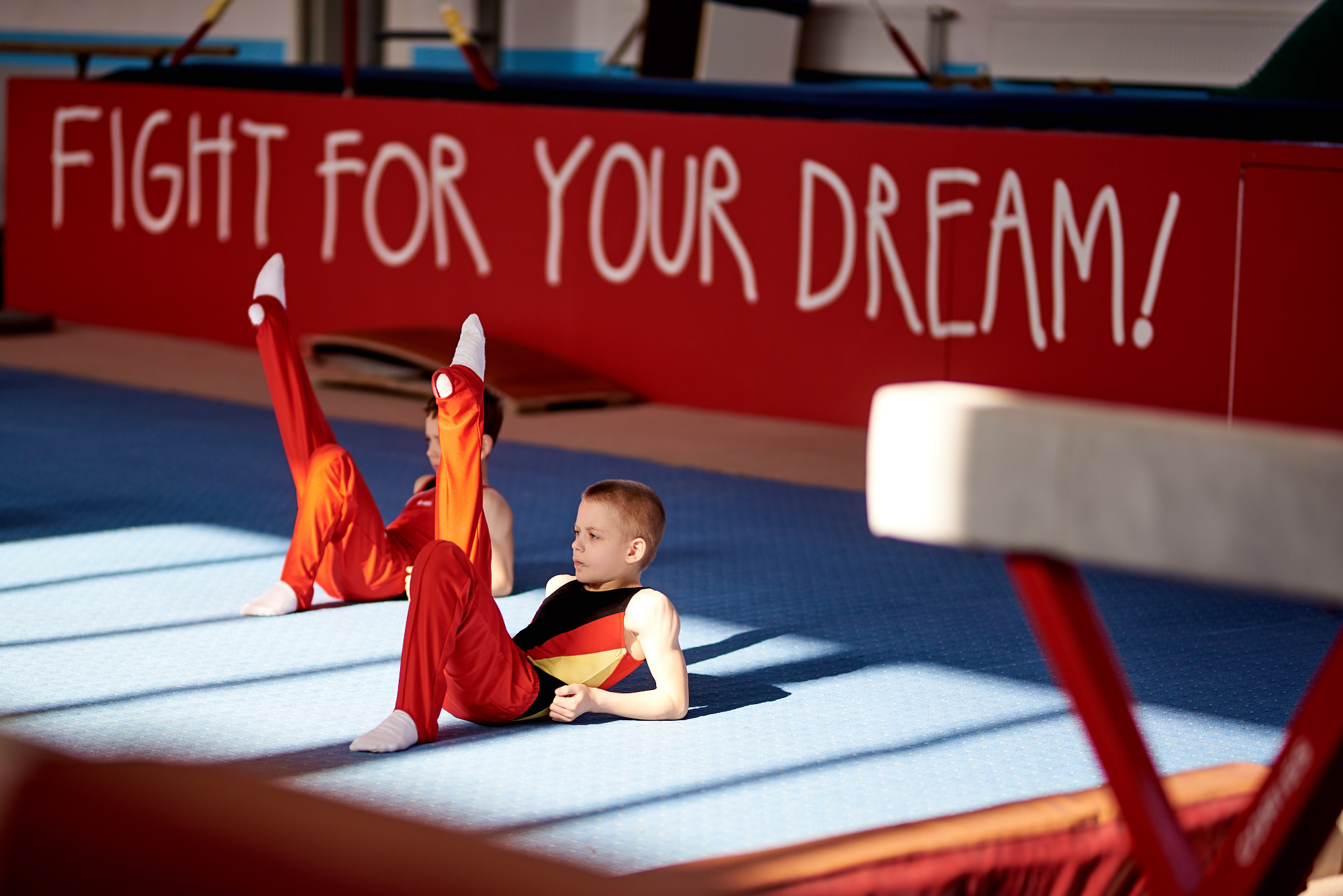 SEE ALSO
START TO SUCCESS
The program for the reconstruction and support of the Brovary sports professional college
100 sports schools sent applications
12 mln. uah invested
11 sports schools repaired
More about the project