The participants of the School of Success embodied their own projects
Among the participants of the School of Success of all the years we announced a contest. The task was to organize their own socially important project. Under the terms, the authors of the best projects will com to Kyiv and together with the Klitschko Foundation' team will work on projects' planning for 2017. So we share the ideas that graduates of the School of Success managed to implement.
You are already familiar with Julia Karazanfir that in her native city Odessa held a charity fair. "On the day of the fair we were very worried, but happy at the same time. Panic half an hour before the start and joy in the end of the day that we managed to gather more than 5 thousand UAH - all that happens when you debute as the organiser and project manager."
Antonina Zakorchemna and Roman Kalushka united and organized a charity exhibition of photographs in black and white «Black and White Project».  The works were presented by professional photographers and amateurs from Ukraine, the USA, England, Poland, Germany, Georgia. Photo exhibition was held on 25-28 August at the festival "street market" in Ternopil, raised funds were transferred to the charitable foundation "Future of orphans" to provide orphans and children deprived of parental care. Watch to report about the exhibition.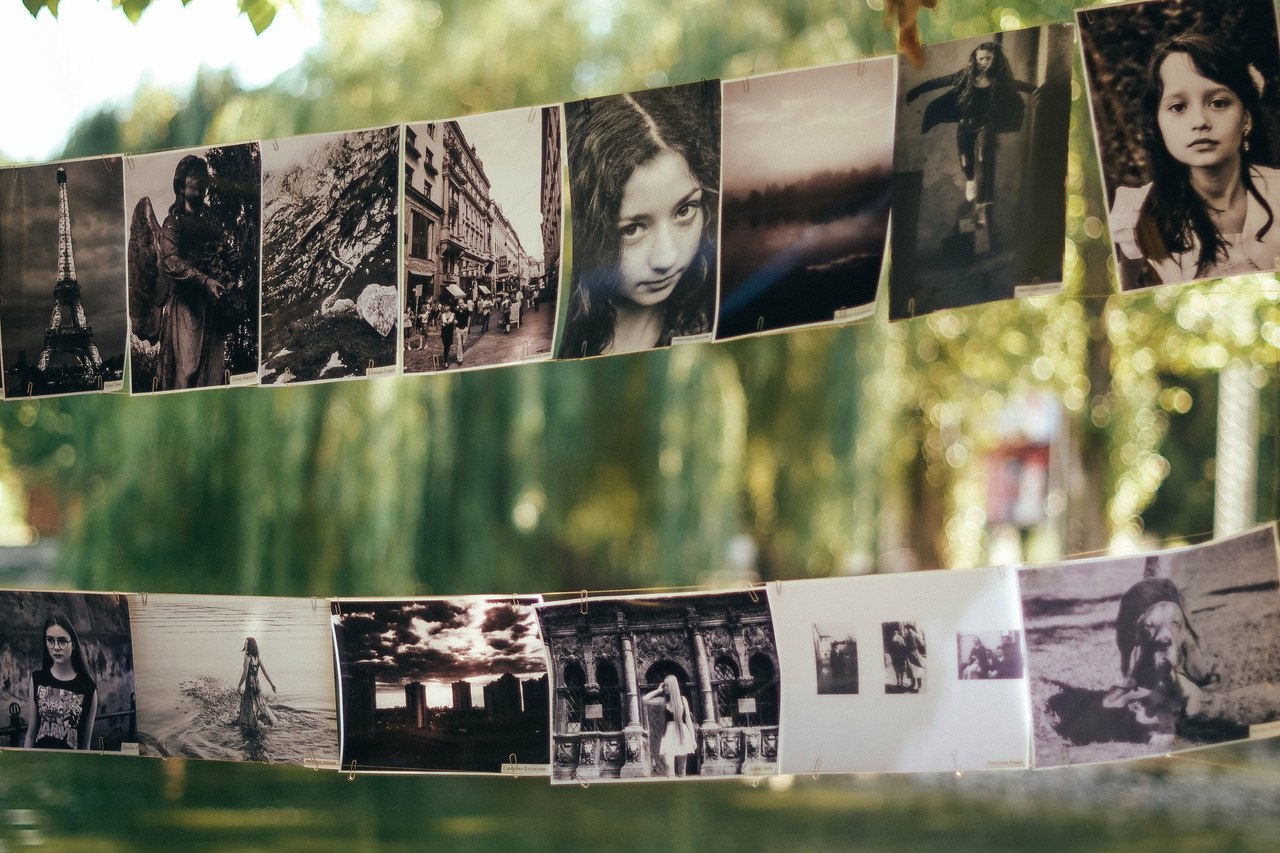 Oleg Ryvko at the School Success 2016 presented a project which was to develop film quality, modern movies and forget about the old equipment, old ideas and move to a new level. "Arriving home, I immediately contacted the film studio FILM.UA, they answered me and now I'm working on writing a synopsis for the film, to apply for review. Despite this, the 1 + 1  channel with FILM.UA organized the first festival of short films for fans of "Where movies," and I went to the finals of the festival in the category "Vebizod" (video for online viewing). I was very happy when I learned about it and now I believe more in myself - this event was a new motivation for me. "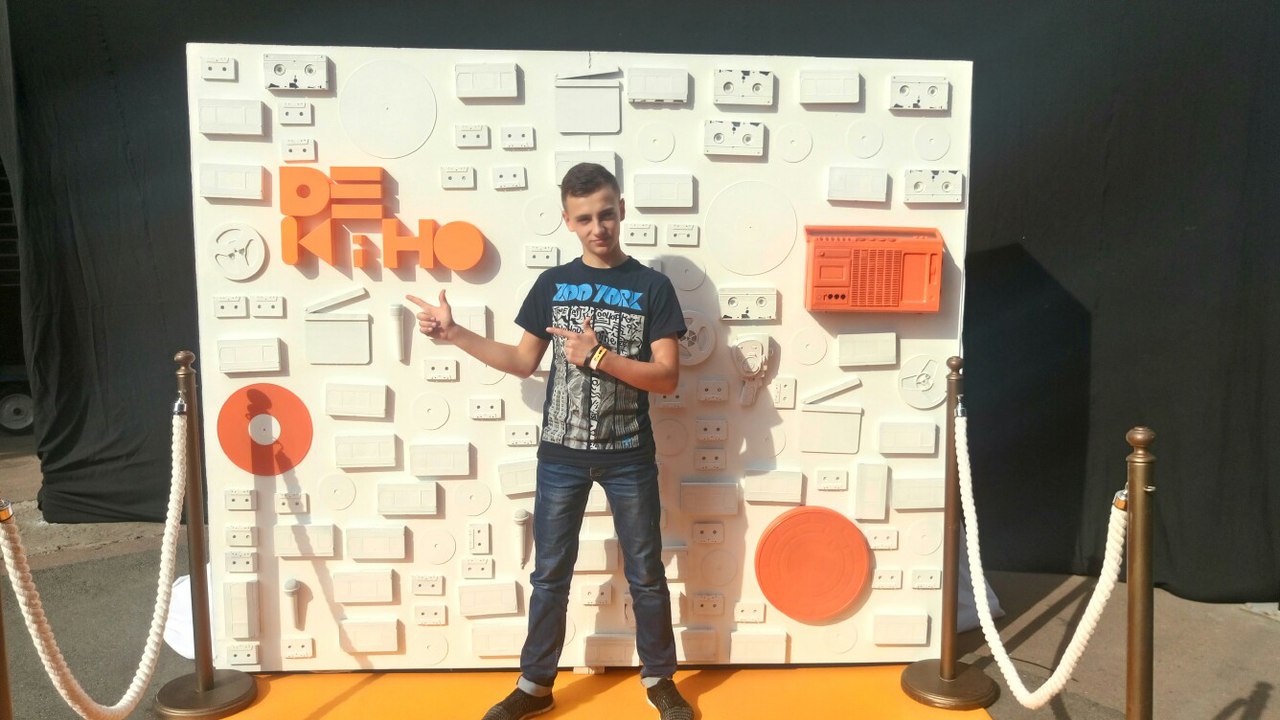 After participating in the SofS-2016 Vlad Orel managed to win for his school the "Call friends - playing together competition." In the Izyum school students planted more than fifty acetic planting trees. "When selecting plants for planting, we took into account the great vitality of the tree; it is weather-resistant, can withstand frost and drought, and can grow with the smallest branch. Also with other pupils of the school we designed, built and planted a flower bed, which fitted great at the playground."
Nadia Kasyanchuk with her friends invented a project - quest of useful things #doitosyo. On the 1st day of each month registered teams received a new task to perform for a certain period of time. Street reading rooms, alternative excursions for tourists, charity photo shoot were organized. After the 'instructions' teams should have prepared a report on its work.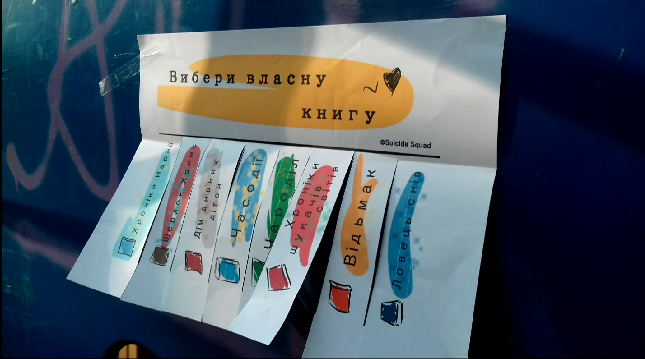 Anastasia Hrabovenko organized a charity fair "I do not care" to help children from the city orphanage in Berezivka. "When you see that nobody believes in you, you start thinking like everyone. Since there were not a lot of products, I wanted to collect at least 500 UAH. And now attention, imagine the feeling when after fair amount was 2168 hryvnia! It's just incredible. I still recall it and smile. All my team was just happy!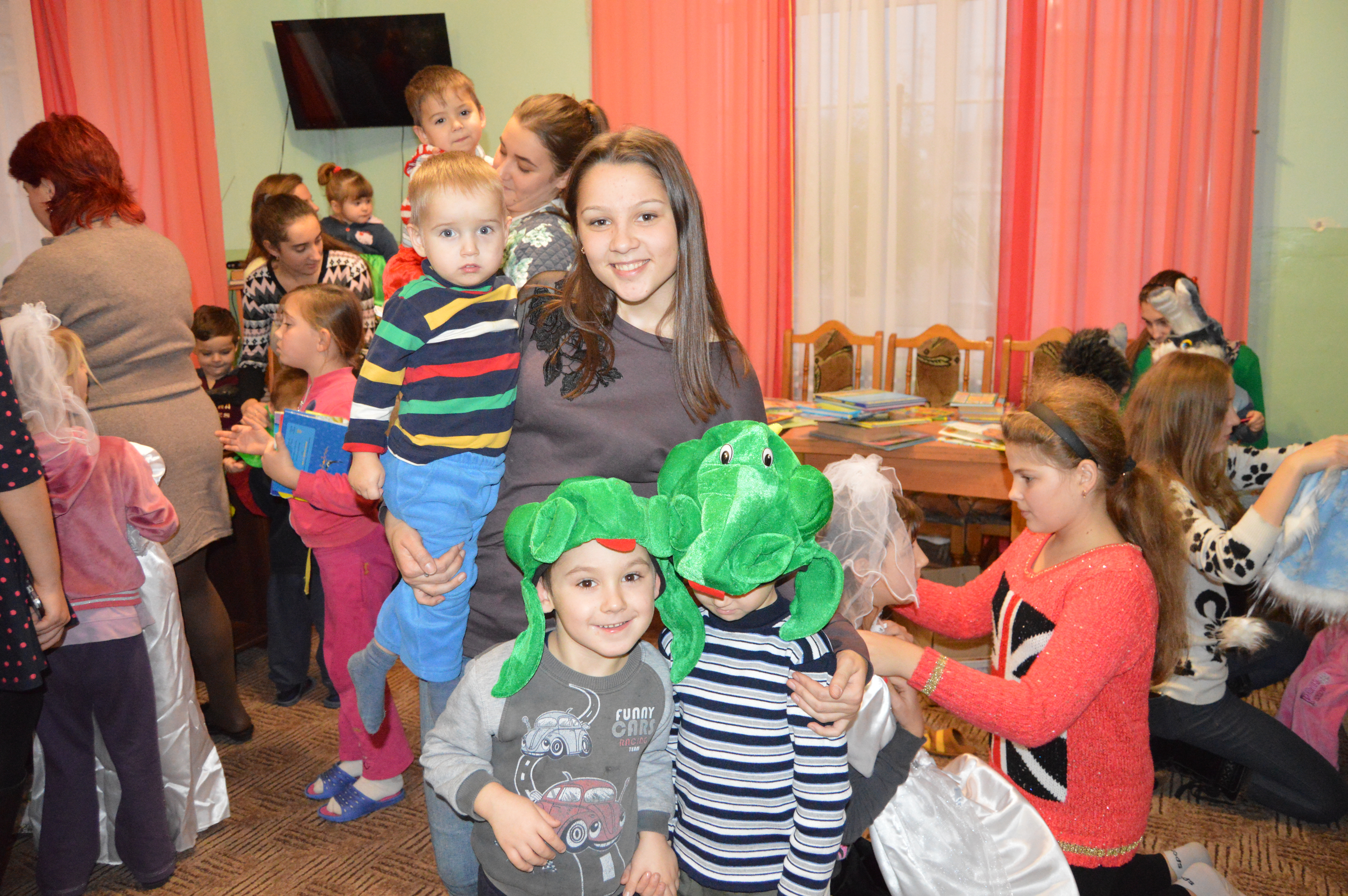 Artem Averin managed to renew classes on akvatlonu in his section. When the coach was fired and there was no one to lead classes, Artem took up the search for a new coach, and he succeeded! "We have informed all those who went before and most agreed. On the first day not many people came, about 5-7 people. Training was very interesting, intense and quickly. When it came time to go home, everyone was given the task to invite at least one more person. Now section attracts more than 15 athletes. "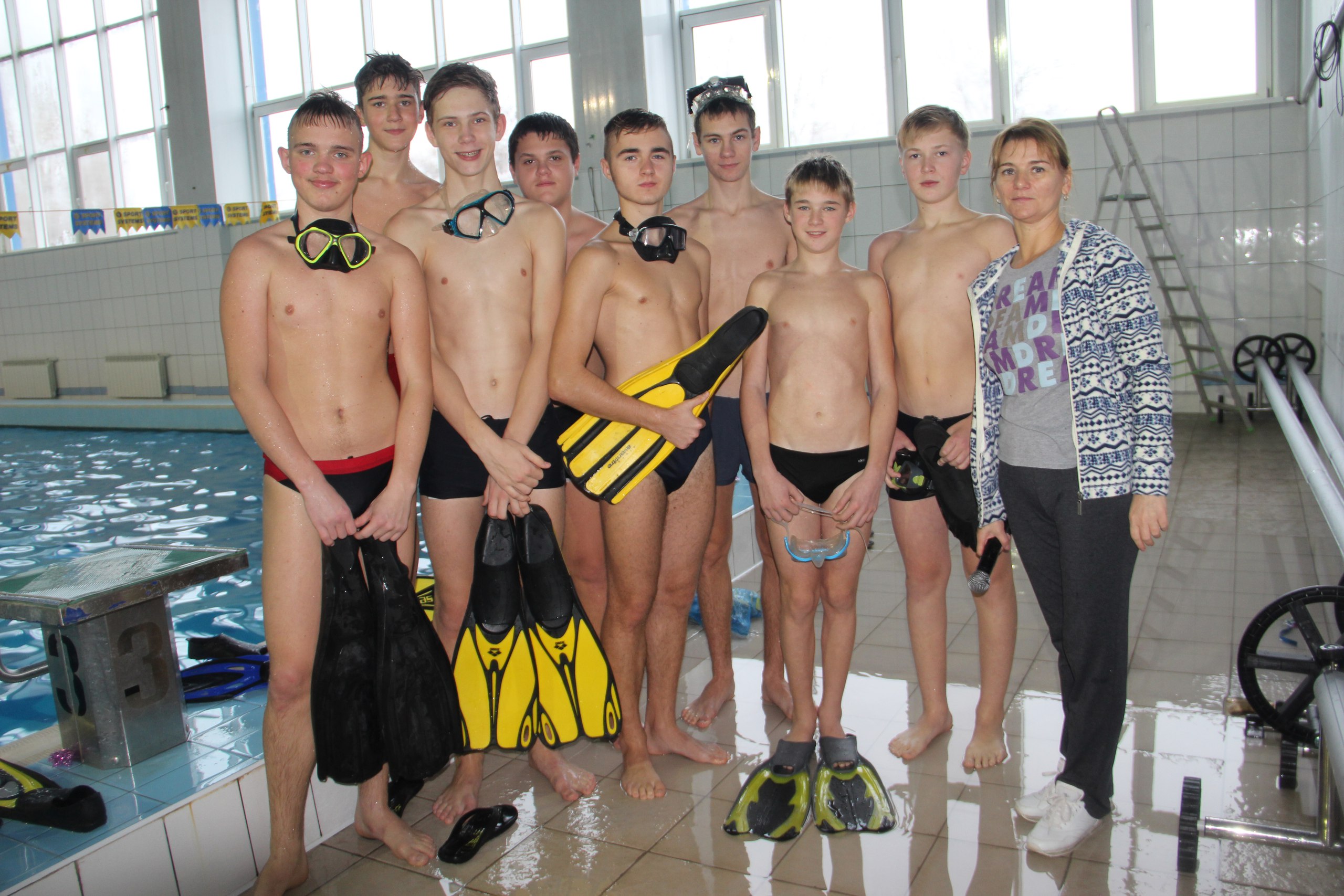 Eugenya Sobolyeva with her friends organized a trip to the orphanage. "As I love working with children, I decided to try myself as an animator in Khmelnytsky preschool orphanage for special purposes. Moreover, the idea lighted several activists of his school." Eugenya says that this project is not over, but the school has announced a second collection of goodies, toys and clothing.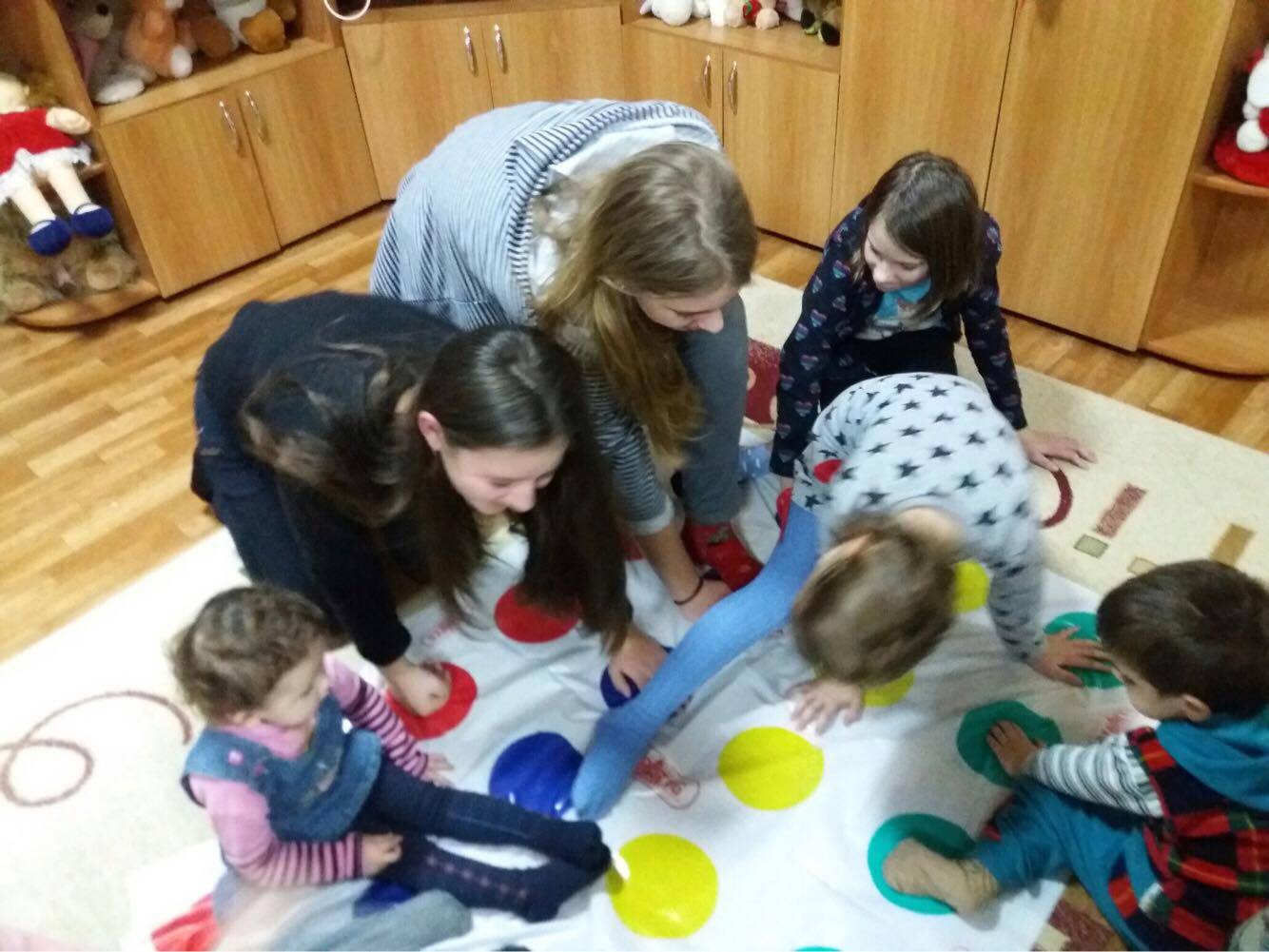 Anna Volokhova told us about the Debate Club "Pericles", that she led under the auspices of the All-Ukrainian youth public organization "Foundation of Regional Initiatives". Two teams of four participants debated on the death penalty. "We heard many interesting ideas and a guest speaker - a professional in the field of debate Valentina Tkachenko - brought a bunch of interesting information for us. It turned out that debaters are a number of gestures that are used during the game, as he lifted up the right hand and the left at the back - the gesture used when a person wants to ask questions."
Antonina Lepkalyuk with Marina Lashchuk who graduated from School of Success 2015 created space Another Way to attract students of 8-10 classes to social activities and informal education for 5 sessions. "Thanks to the joint efforts, our students know what volunteering is, how you can gain experience and even were offered the first opportunity to do good work. We also talked about projects such as School of success, One Day At Work, English summer camps, Workshop of Rural Initiatives. Now they are also ready for new challenges."
Lyudmila Mosiychuk organized a lecture for students of 9-11 classes from volunteer of PLHIV (People living with HIV) organization. Senior pupils learned about the methods of infection and how to protect themselves, about what can not be infected. The speaker urged the students to understand that the lack of sex before marriage and fidelity during marriage help reduce the risk of infection to 0. 
Efimenko Valery conducted the project "Health road" that was aimed at preventing adolescent scoliosis. Before each lesson physical education teacher told what is scoliosis, what causes it and the consequences that may be caused by the disease. "Moreover, we explained that to stay healthy these exercises that we showed in the classroom, may be done not only at physical training lessons, but also at home."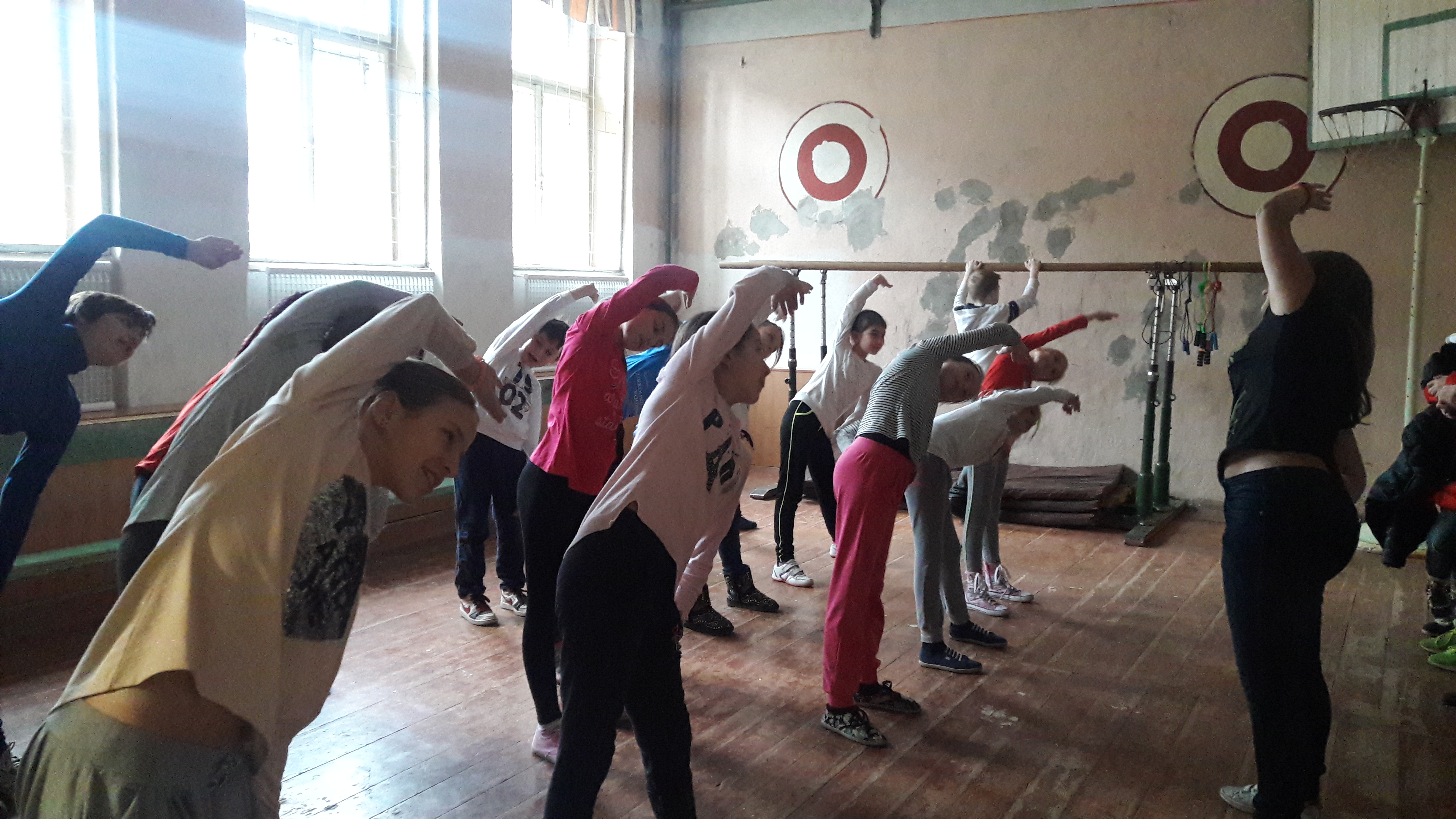 Diana Soboleva and Mary Miroshnyk joined graduates from such educational programs as School of Success, FLEX, Ukrainian Global Scholars, SACTUS, camp UNITY, GLOW and created their own educational project for teenagers CAMP LIKE (Leadership Individuality Knowledge Enrichment). The girls carried out six lectures in English about "Human Trafficking", "Individuality", "HIV / AIDS", "Intersectionality", "Peer Pressure", "Self Love", and their event was attended by 30 teenagers. Girls are already invited to hold the event English Camp Camp Unity.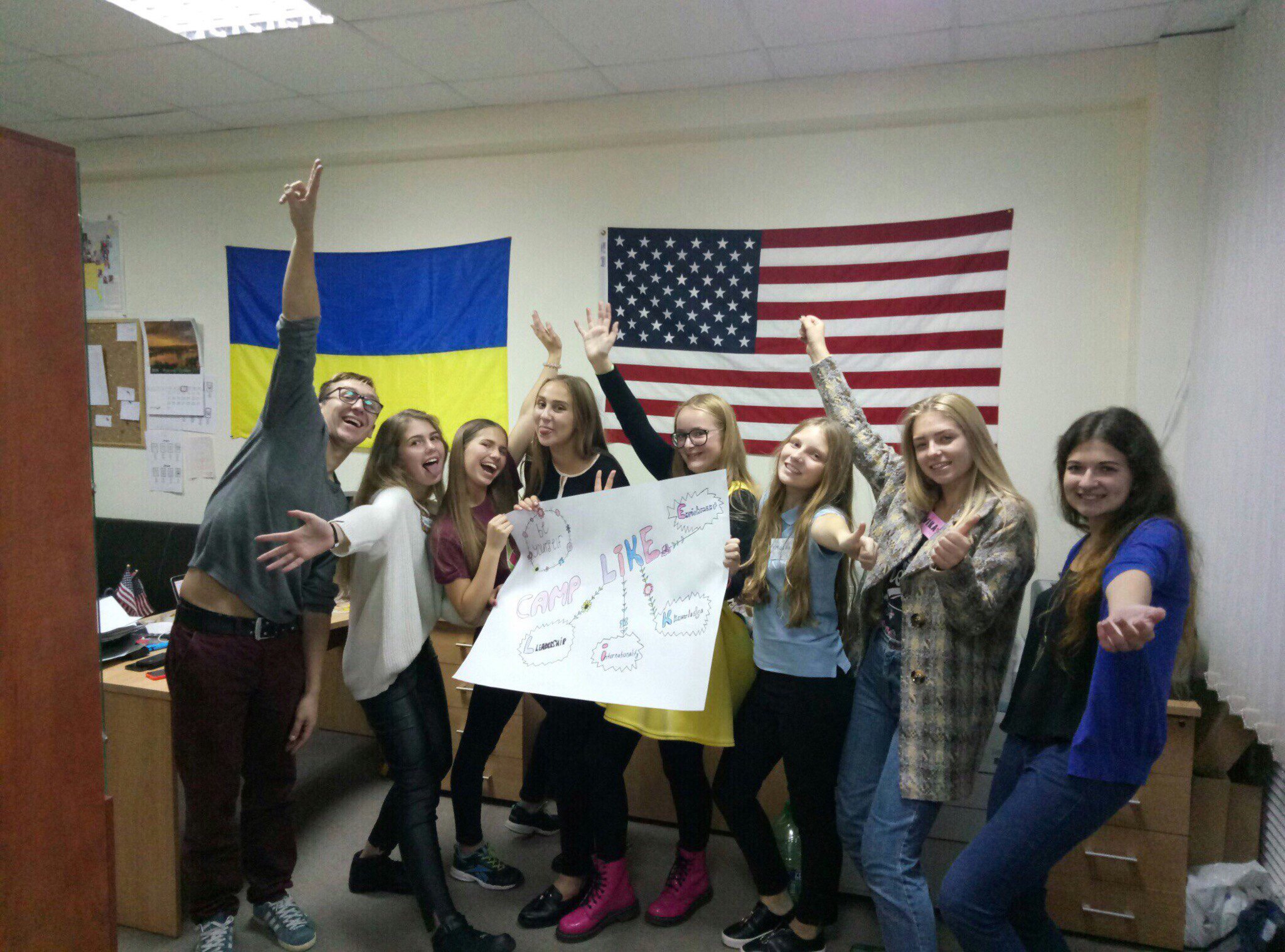 Anna Izmalkova start solving the problem of career guidance of teens. Within the project ONE DAY AT WORK Anna's team organizes internships in Zaporozhye. "A company that elects members to practice, teach and do everything for interns to plunge into the work environment. Numbers talk about the project: 300 internship applications, 10 partner companies, 25 senior pupils and students have been trained." About the girls told on TV air.
Another educational program titled YOUNG & FREE Ivan Antoniuk organized at his school in Radekhiv. Students listened to lectures on civic activists, attended the municipal council and Employment Center, met with plastuns, have undergone practical training in a local police station, played intellectual games and even learnt to cook. 
Anna Popova has gathered a team of make-up artists, costumiers, photographers, models, writers and screenwriters, to reproduce images of famous heroes. Together they prepare and arrange holiday setting for residents.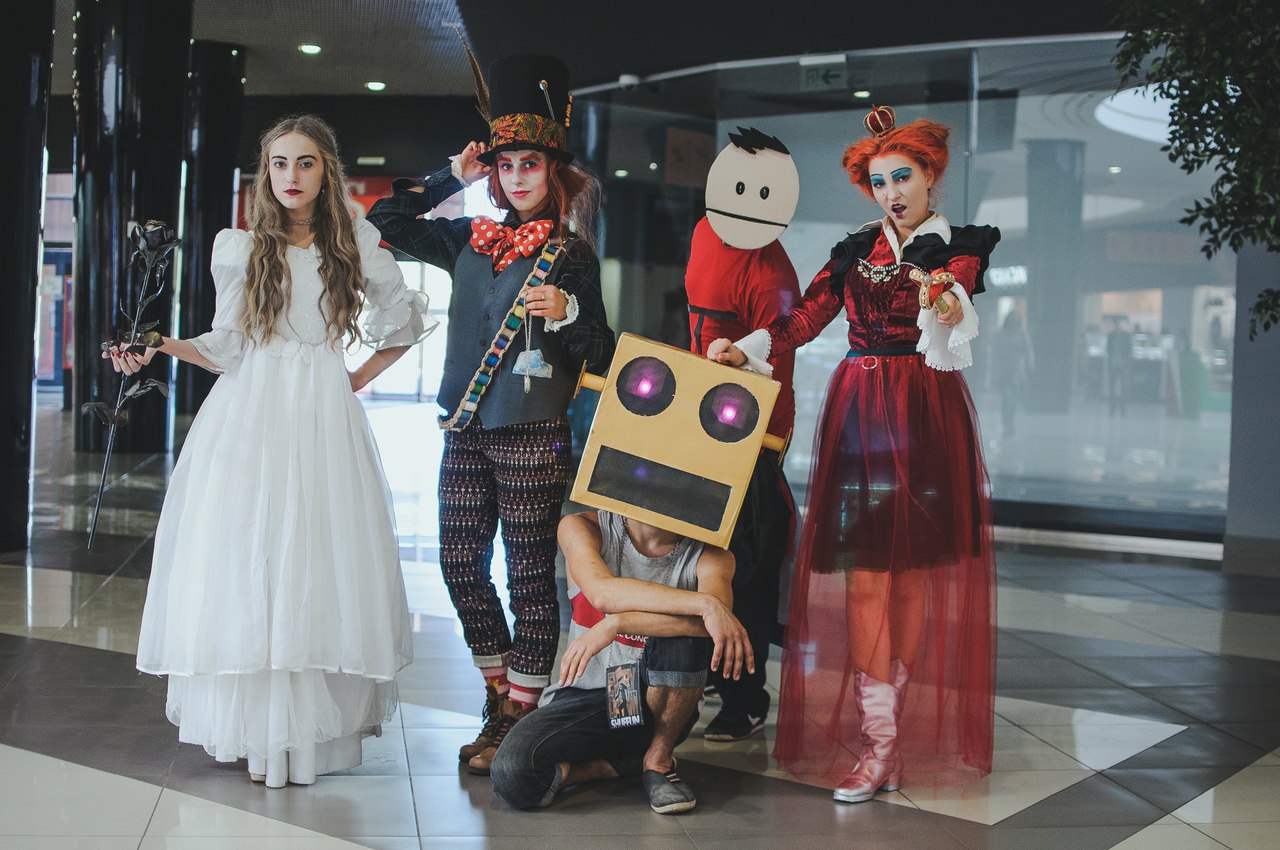 Katerina Snitsar together with the community of his native city has created a communication platform. With the "Development Fund for Community Initiatives" they filled in documents, sent applications for grants, planned the form of the platform. But the effort was worthy it, because the project combined adults and little town residents.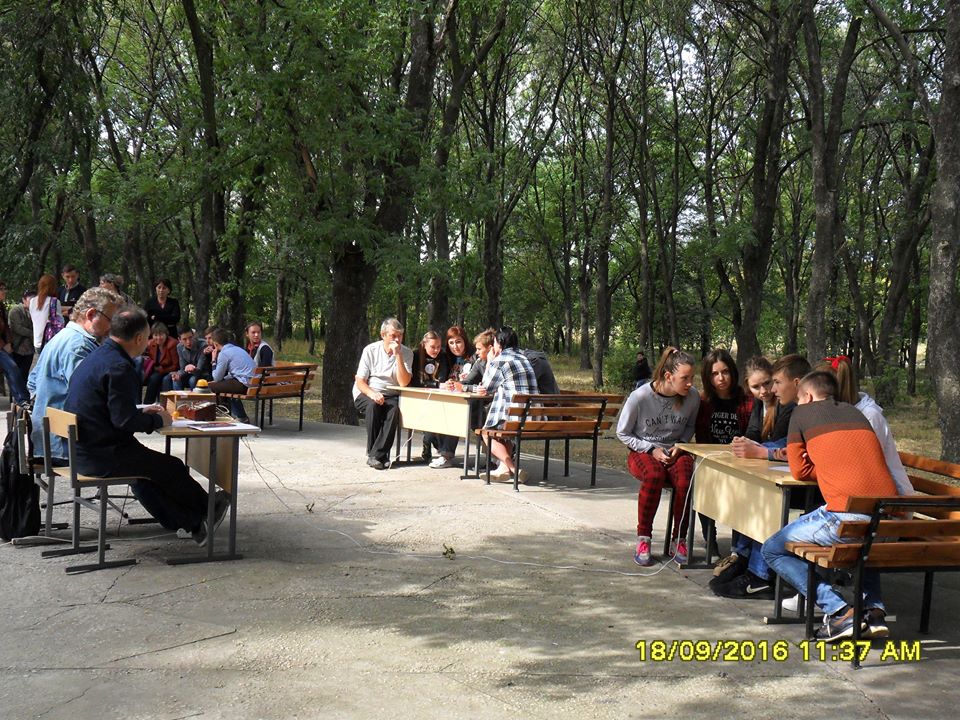 Andrew Kashyrskyi organized free English courses for kids of 1-4 classes. "First, I created public page in Vkontakte and logo of the project, then - the registration form for volunteers. We developed a plan for the project, actions with volunteers responsible for them, formed lesson plans and agreed for place of the project. We do not plan to stop and wish to continue to pursue the project for next spring in two primary schools of our city. "
Onсe an owner of the restaurant in Lutsk saw the painting of Sofia Penkovska and decided to book one. Then Sofia come with the idea to organize a business. She engaged other students of Art School and now they are taking orders for paintings from local businessmen. Among their new clients is a new shopping center.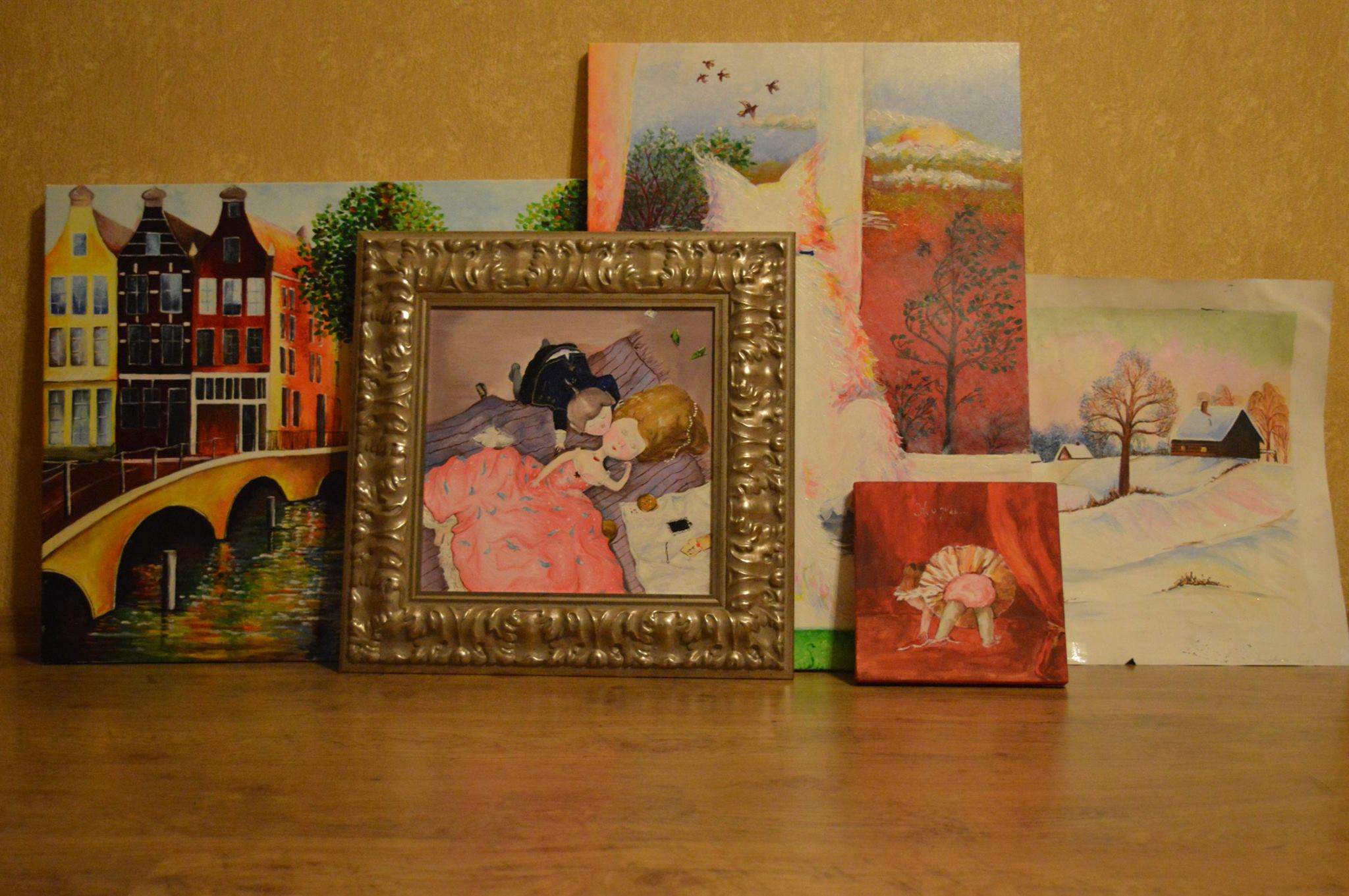 And Danilo Matuhno became interested in marketing and business processes and undertook to develop online platfotm to help clients to buy retail products for low price. According to his idea, people should order the product and wait until there are gathered people who also want to buy it. And once the project is working online, Danilo plans to open and "off-line shop."
22 active teenagers have implemented 20 socially important projects. Nice to read that the School of Success project inspires and motivates young leaders learn mare and disseminate knowledge, to care for vulnerable and equip entire towns and villages. Each of you deserves one more victory. So wait for a letter of invitation from the Klitschko Foundation Team!
SEE ALSO
SCHOOL OF SUCCESS
An online educational project about 21st century skills for teens who want to be the creators of changes in their local communities.
More about the project