The best Ukrainian young scientists are determined!
Ukraine learned the winners of the national selection of international conferences Falling Walls Lab Kyiv 2016 and Falling Walls Venture Kyiv 2016, whose projects will soon change business and science. Meanwhile, Marina Korshevnyuk and Alexander Savsunenko prepare to conquer Berlin, we offer you to learn more information about the best scientific ideas of this year.
Korshevnyuk Marina became the winner of the Falling Walls Lab Kyiv 2016, who shared the idea of ​​the revolution in vaccination through the creation of edible vaccines. Using the technology of genetic engineering, she offers to raise a new generation of edible plants that have the vaccine as part of their cells. "Bronze" and "silver" awards were given to the idea of Yevgenii Shapovalov who invited to create stabilizers of methane exchange and project eNature by Alexei Holenko who developed the application for the mobile phone which is able to scan and analyze the environment and display it on the screen of our smartphone in a structured and accessible way.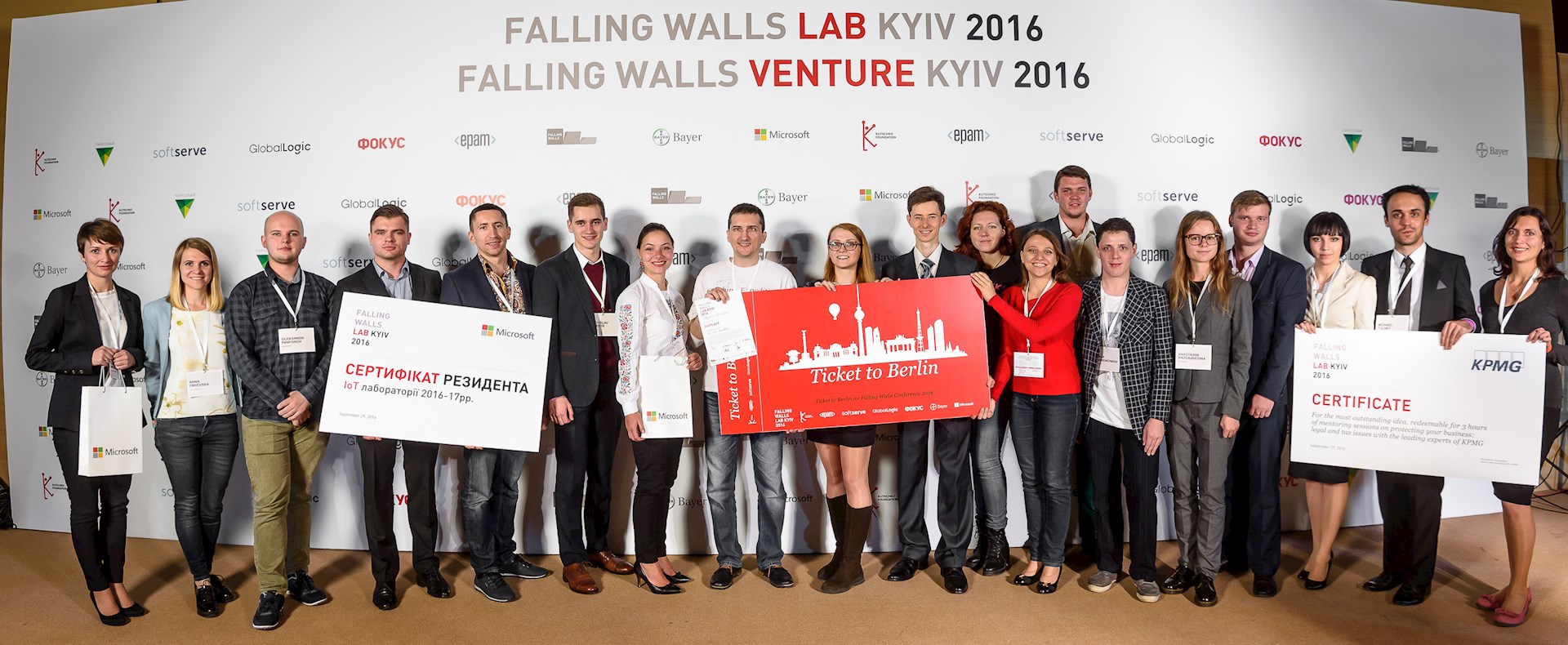 Among the finalists of Falling Walls Venture Kyiv 2016 the ticket to Berlin was given to Alexander Savsunenko, the representative of Titanovo, who showed how to break the wall of inherited uncertainty. He presented a unique algorithm which is based on neural connections, laws of logic, genetic markers and hundreds of scientific articles that were reviewed, and presents the ordered information about our personal preferences and genetic predisposition. 2 and 3 places were awarded to a representative of 2Mike Michael Litovchenko, who proposed the idea of ​​desalination of sea water and the independent production of electricity from power of the breakwater and a company representative of Calibra Ukraine Pavlo Shymanovych who proposed to create technology that will play a sound realistically and with ultra-high quality in various environments (home audio, car audio, etc.).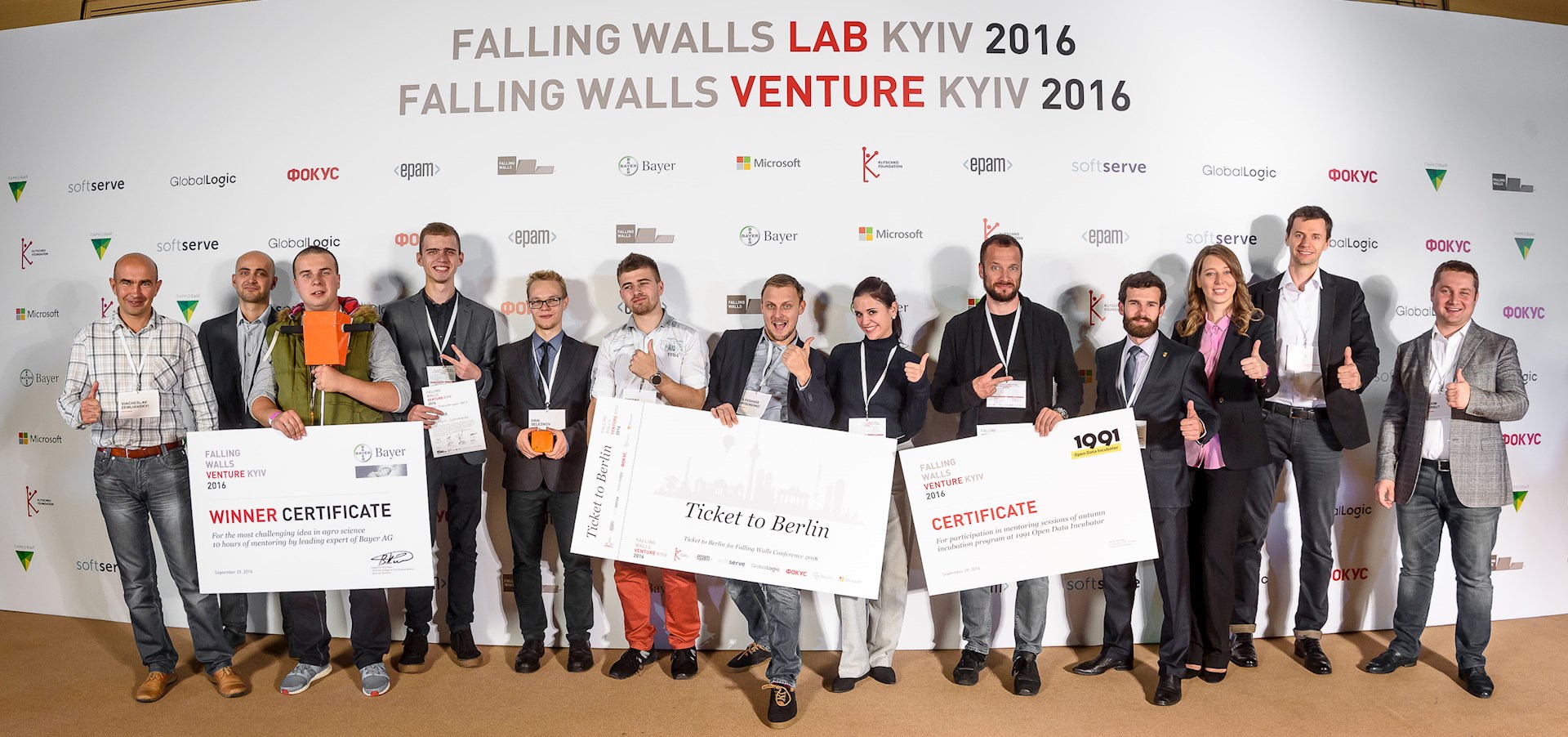 Гости и жюри конференции отметили, что наибольшей популярностью в этом году пользовались идеи, связанные с медициной, биологией, генетикой и технологиями, направленные на упрощение и улучшение нашей повседневной жизни. Каждый проект, представленный на сцене Falling Walls Lab и Falling Walls Venture в Киеве, был интересным, уникальным и действительно способным изменить нашу жизнь. Однако билетов в Берлин всего два - и поэтому условия честной конкуренции заставляют молодых украинских ученых развиваться и производить еще больше достойных и уникальных идей. Присоединяйся к ним и возможно уже ты через год повезешь свою идею в Берлин.
Written by Katerina Geseleva, 4.0 intern