Klitschko Foundation's managers visited " Youth portfolio" training from European Сouncil
Nataliia Druhak and Valery Izhyk - participants of the "Internship 3.0." project. Having received their certificates, the girls decided not to say goodbye to Klitschko Foundation so therefore became mentors in the "School of Success 2016", and after that their friendship with charity organization grew into a first job.
The success of the projects of the Klitschko Foundation depends primarily on people who stand behind them. Work with children require constant involvement in all the latest trends in youth culture, so every Project Manager is a young man who likes no one understands young people and develops with them, offering the most creative approaches to disclosing their potential both in Ukraine and abroad.
"In my third year of studying for the first time I became interested in politics and passed a youth basic course "Youth Worker", which was part of the United Nations Development Programme in cooperation with the Kiev Youth Centre, Ministry of Ukraine for Family, Youth and Sports and the State Institute of Family and Youth Policy - says Valery. - Then I realized that youth work - is already developed in European professional direction that has serious legal and academic background."
NB: The youth work is understood as a tool for personal development, socialization and formation of active citizenship among the young generation. This key concept combines the work "with youth", "for youth" and "with the forces of youth" in social, cultural, educational and political contexts. The purpose of youth work - to create such opportunities for young people when they can do their own future themselves.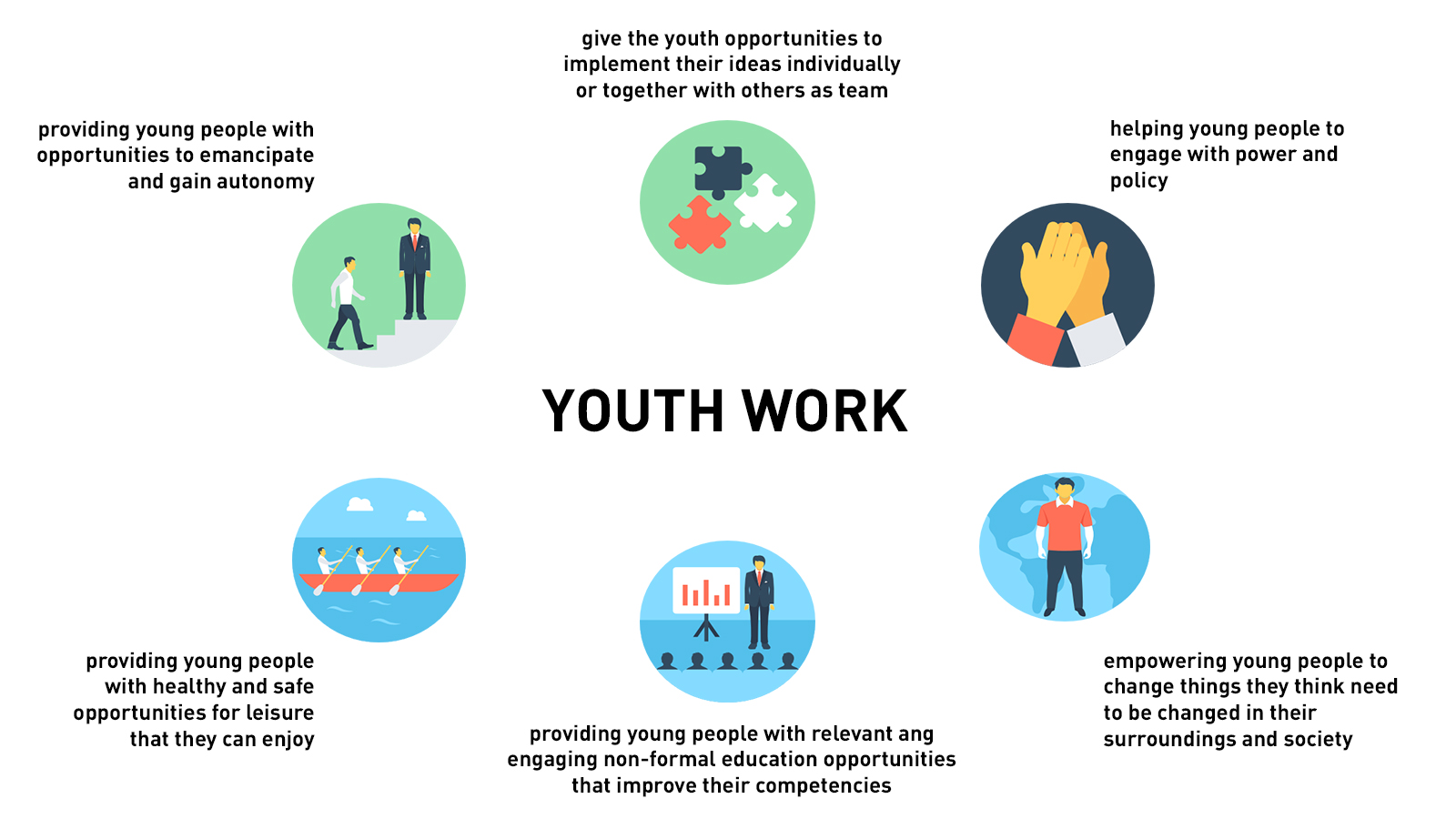 NB: Youth worker portfolio is an online tool that helps youth worker, team of youth workers or the whole organization that is engaged in youth work to understand their competence and make them more effective.

"In fact,"Portfolio "has a great opportunities, as it can be useful for a wide range of professionals: coaches, youth workers, managers of youth projects, professionals, who form youth policy and to all those who are interested in raising quality standards and the general recognition of youth work" - Valery says.
"Furthermore, basing on the filled "Portfolio" youth worker can produce the further plan of developing his own competencies to achieve professional goals. It can also be easy to print and use to certify their professional achievements "- Natalia adds.
Competence is a key concept for "portfolio". Competence - the ability to do anything successfully and productively. In youth work competence consists of three interrelated variables: knowledge, skills, and attitude.
"If all three conditions are satisfied at work, the youth worker is "at his place." These three conditions can be applied to any other work to estimate whether the person does exactly what she does best. I personally believe that understanding of these three interrelated variables should be realized from childhood and everyone should be involved, as Grygoriy Skovoroda said, in "congenial work" - Valery convinced.
"At the training in Lutsk, I saw 28 "not indifferent to youth" people who want to develop. Ukraine was chosen as the first country where the training "Youth portfolio" took place. Basing on the recommendations of Ukrainian trainers the recommendations for youth workers in other European countries will be made. There is a desire to meet the expectations of  our European colleagues and show that the tool actually works and develops anyone who wants to  develop youth in Ukraine professionally", - Natalia summed up.