Join the digital project "Synergy"!
This project is like a perfect journey: everyone here is interested in learning something new every moment, and all this is as convenient as possible for you. Here you will find useful information for teenagers who seek to discover themselves and their potential, for teachers, who seek for inspiration and new forms of work with pupils, for active decision-makers - community activists, and for parents — those who want to be on the same wave with their modern children!
We have already successfully implemented 3 sets of the project and are preparing for the fourth!
During this time, the project involved 1,694 teenagers, teachers, parents and employees of CO and NGOs.
Synergy project is a 21st century digital skills project for young people, parents, teachers and active citizens. Throughout the project, participants will learn to recognize their potential, learn relevant skills, develop critical thinking, media literacy, leadership and everything that is necessary for self-realization.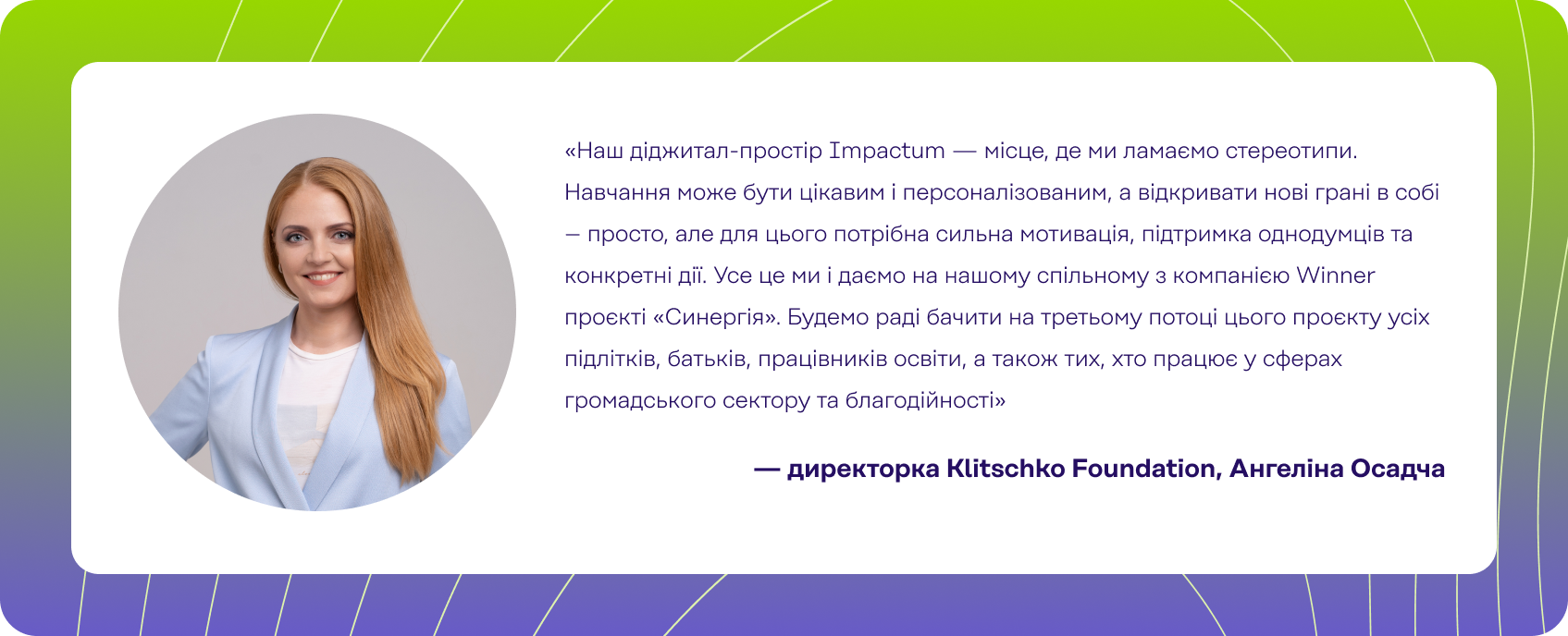 You can join the project now! https://impactum.world/.
We have created the Impactum digital space, working together with Winner Group Ukraine, for everyone who is ready to grow: personally, locally and globally.