For 3 minutes to Berlin
On September 30th, the international scientific conference Falling Walls Lab Kyiv 2017 was held in Kyiv. For the third time, the regional stage in Ukraine has been organized by the Klitschko Foundation.
15 finalists participated in the conference, among them - students, young scientists, innovators, their projects are in fields of the humanities and the exact sciences: medicine, agriculture, law, culture, education, alternative energy. Their ideas were presented as prototypes and results of scientific researches, some of which are already being used in production.
"Increasingly, business is working with schoolchildren and students to educate talented employees-visioners. The projects we have seen today are our future. And we should listen to them, give them a chance. Ukraine will only benefit from this."- says Andriy Dulub, Senior Delivery Manager at EPAM.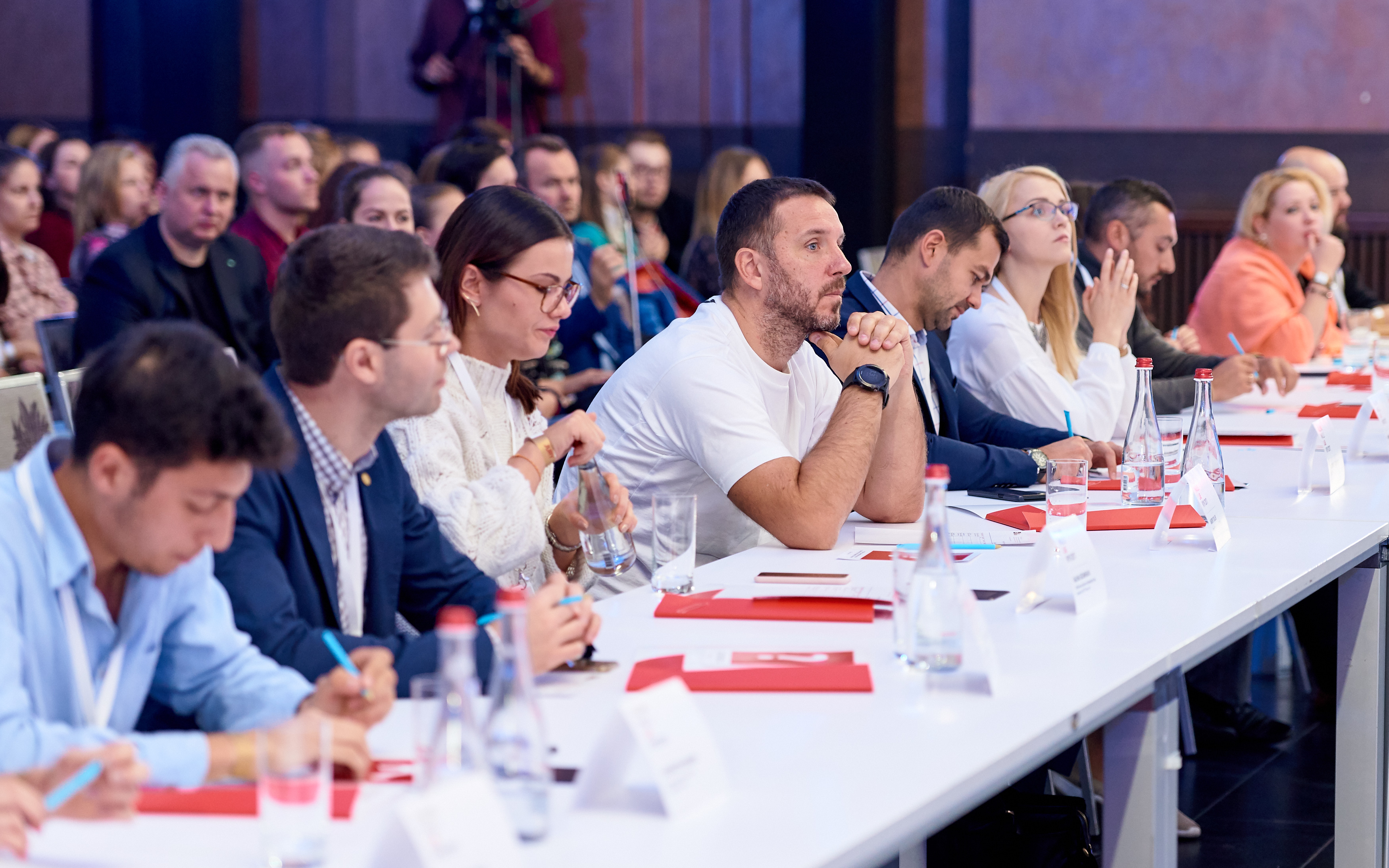 Each of the speakers had only 3 minutes and 3 slides to present his or her project. While the jury was making a decision, the leading Ukrainian practitioners, entrepreneurs, futurologists were on the stage with their discussions and lectures about the future.
"SoftServe has been supporting the project from the very beginning of its implemention in Ukraine. We are impressed with the diversity of participants' ideas. They gives us confidence and show a great prospects for the future development of the IT industry and Ukrainian society as a whole, " - comments Volodymyr Semenyshyn, Vice President, Client Success Leader at SoftServe.
"We are here to see what new groundbreaking solutions could systematically develop and change agriculture in the future. The Ukrainian youth have incredible potential," - states Maxim Yovenko, Agro Solutions Lead at Bayer.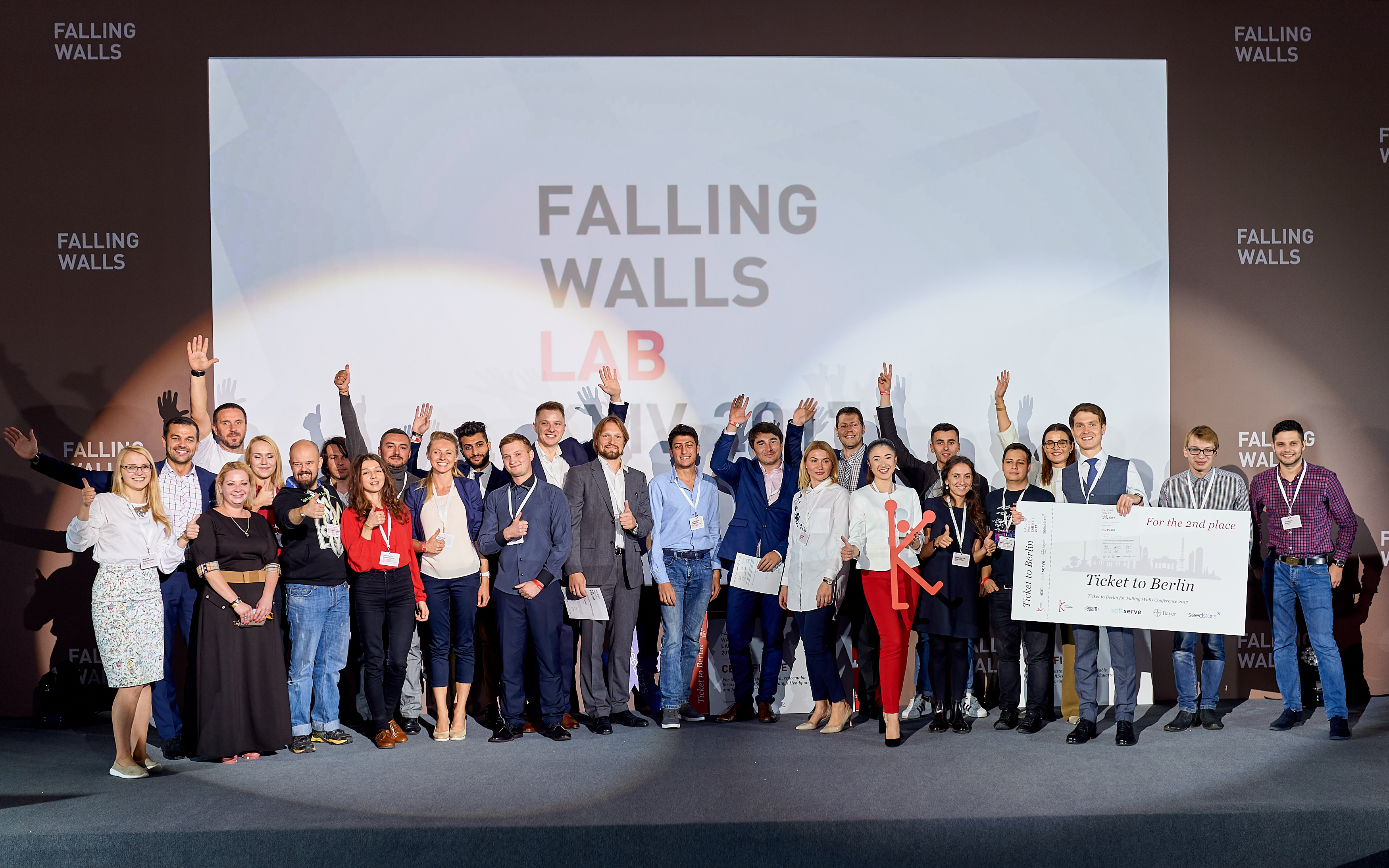 This year the best projects became innovations in the field of physics and law:
Jaroslav Gnilitsky presented an ultra-fast laser nanostructuring of any material surface, and described how it can be used in energy saving, medicine, LED/OLED displays and military technology. "Today, the entire technological world is moving from microtechnology to nanotechnology. My project has already received the recognition in Europe. I am glad that now such a demand has been appeared in Ukraine. "- Yaroslav shared his impressions.
Yuri Zaremba demonstrated the intelligent documents constructor: "My project has a great mission - to change the legal profession in the world. Routine work demotivates. Let's give this burden to the machine. Thus, we will give a human an opportunity to create." The Yuri's project is designed to reduce the cost of legal services and facilitate the access to justice by automation.
The winners of Falling Walls Lab Kyiv will present their projects in Berlin among one hundred finalists from all over the world and visit Seedstar Summit in Switzerland.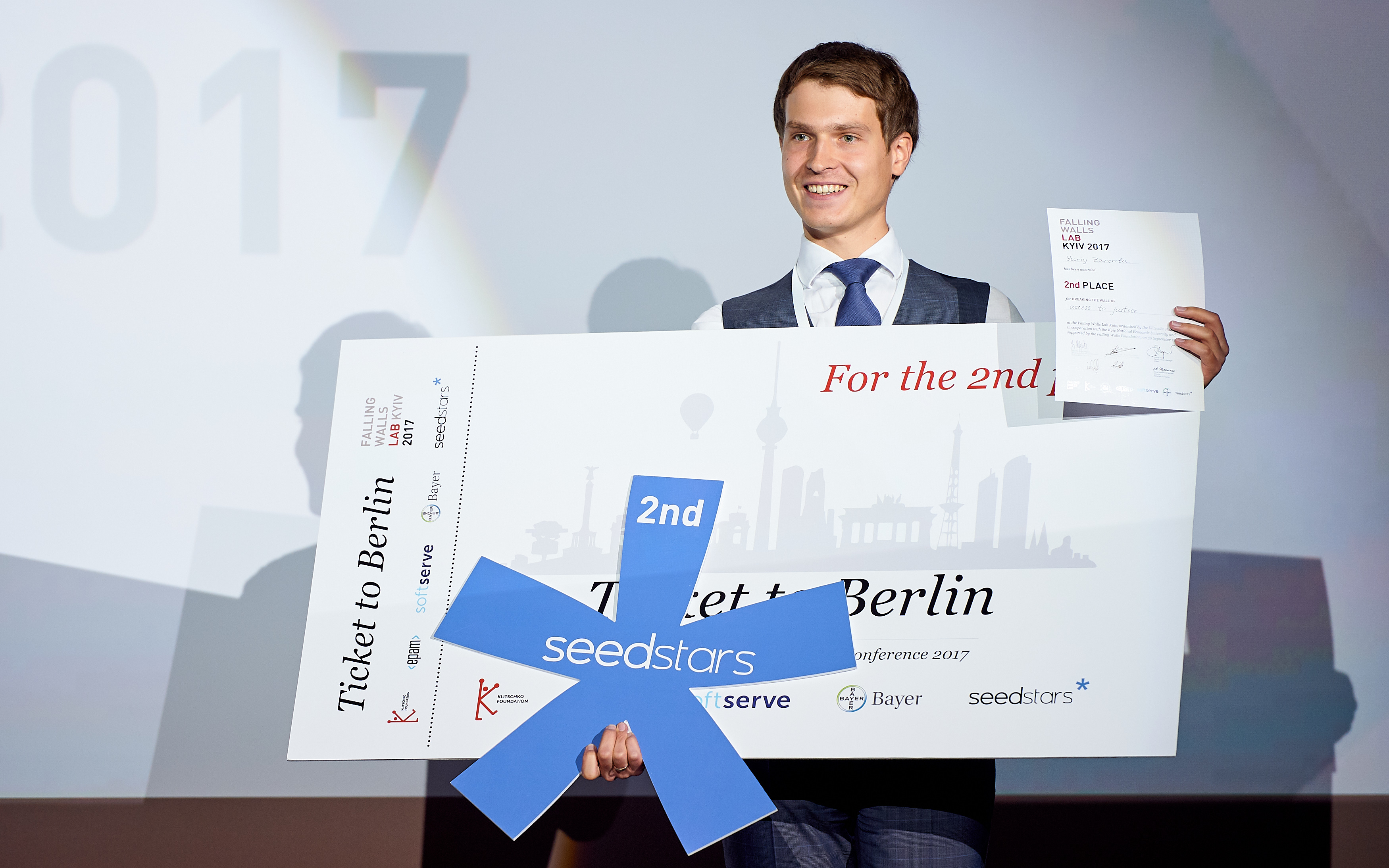 In order to give rise to innovation, we need two key factors: favorable conditions for development and a nice push. The latter may be a new technology or a financial crisis. "For any project every presentation is a new push. If your product is truly innovative, then you have the advantage to become the first player on the market. It only needs to be used wisely", - summed up Ahahusayin Akhmadov, a representative of Seedstars company in Central and Eastern Europe.
The event was organized by the charitable organization Klitschko Foundation with the support of leading Ukrainian companies: EPAM, SoftServe, Bayer, SeedStars.