Debate for pleasure: the story of a schoolboy from Lviv who won an international German-language debating competition
He's the winner of the International Youth Debate and yet, at the same time, a regular Ukrainian schoolboy. Yarema-Luka Yeleyko overtook his competitors in the XII final of tournament using his German language skills. At the center of the discussion was ' how to protect media from the government's influence.'
Yarema is 16. He lives and studies in Lviv. However, he doesn't know what he wants to be. Normally, you would think that a natural debater has to choose an education in humanities- whereas Yarema favors a technical one.
Everything depends on your motivation
"How did a techy guy get into debating?", you may ask. The story began last Winter. Yarema's teacher offered him an opportunity, but,  at that moment he didn't even know what the word "debate" meant. His awareness and motivation ran parallel with practice.
"A desire to improve my own knowledge and develop myself is encouraging me to participate. Skills gained during debating competitions can be applied in real-life. The ability to persuade and argue in a normal way allows me to understand different social and political processes." 
To succeed you have to devote as much of your time to practice as possible. Yarema participated in competitions in German twice and once in Ukrainian. Why has he chosen a foreign language? He attended a school with advanced teaching of German. Yarema also aced his German exams... However, according to his words, such a diploma isn't necessary participation in this competition.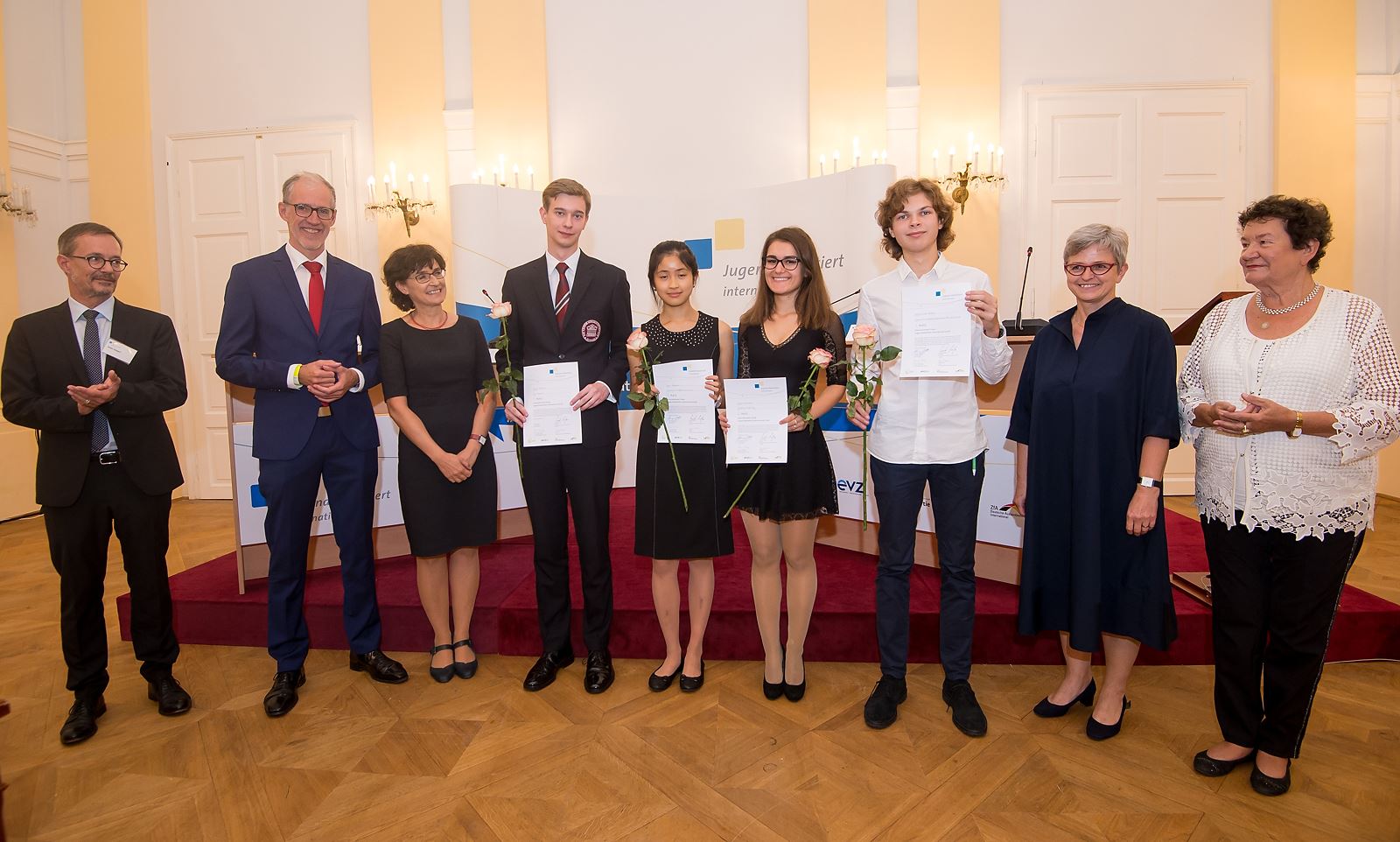 Shoulder-to-shoulder with like-minded people
For Yarema, participation in the International Youth Debate started this winter. It was a long and difficult journey. The first step is a school stage. The next one was regional, taking place in Chernivtsi, where, judges choose the best candidates from all over Ukraine. After regional level participants go to qualification rounds in Kyiv. After all this, Yarema finally went to Berlin to participate in training.
You may think that the next stage was the final one, definitely not. Our schoolboy went back to the Ukrainian capital for a national semi-final and, after winning, he participated in the final. Yarema won again. He headed to Bratislava, where he met the best debaters from Central and Eastern Europe nose to nose. There were 24 young people, but only 8 of them took part in the semi-final and only four were fighting for victory on the final stage.
"We all lived together in a hotel. The atmosphere in Bratislava is gorgeous. It's an old city, with old streets, buildings and different sightseeing attractions. During our free time it became clear that those who debate don't relax. They continue with discussions. We spent all our time together and it was a pleasure for me to be surrounded with those who share my values."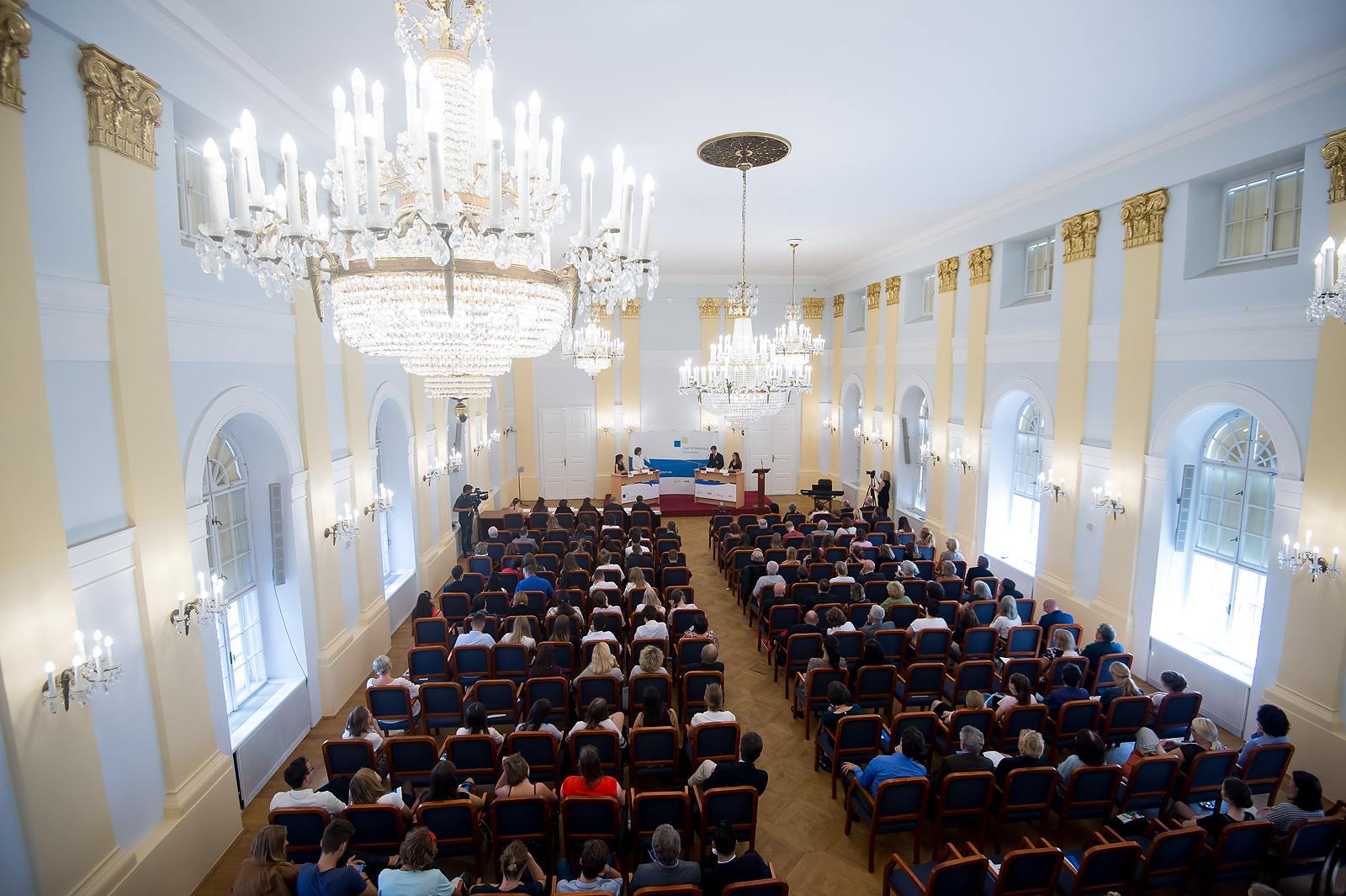 A footstep away from victory
After the ballot at the final it had become clear who would be for and who would be against. Normally, the contests last for 24 minutes, during this time participants have to use as many successful arguments as they can. 
Yarema competed with the three best debaters from Central and Eastern Europe. He was in the same team as a girl from Czech Republic. Jana and Yarema didn't have any problems with understanding each other, because both are fluent in German. "They easily hit it off from the very beginning and agreed on everything before the competition, our team-work was very powerful."
Debating against Yarema and Jana were candidates from Czechia and Poland. The task of the Ukrainian participant was to prove that the media sphere has to be more protected from the government. His main argument was that press freedom suffers from authority's influence:
If there is harassment of the media, people don't receive necessary information which they might require in the future. As an example, it's even more important during presidential elections- I wish I had more time to use the situation in Ukraine as an example.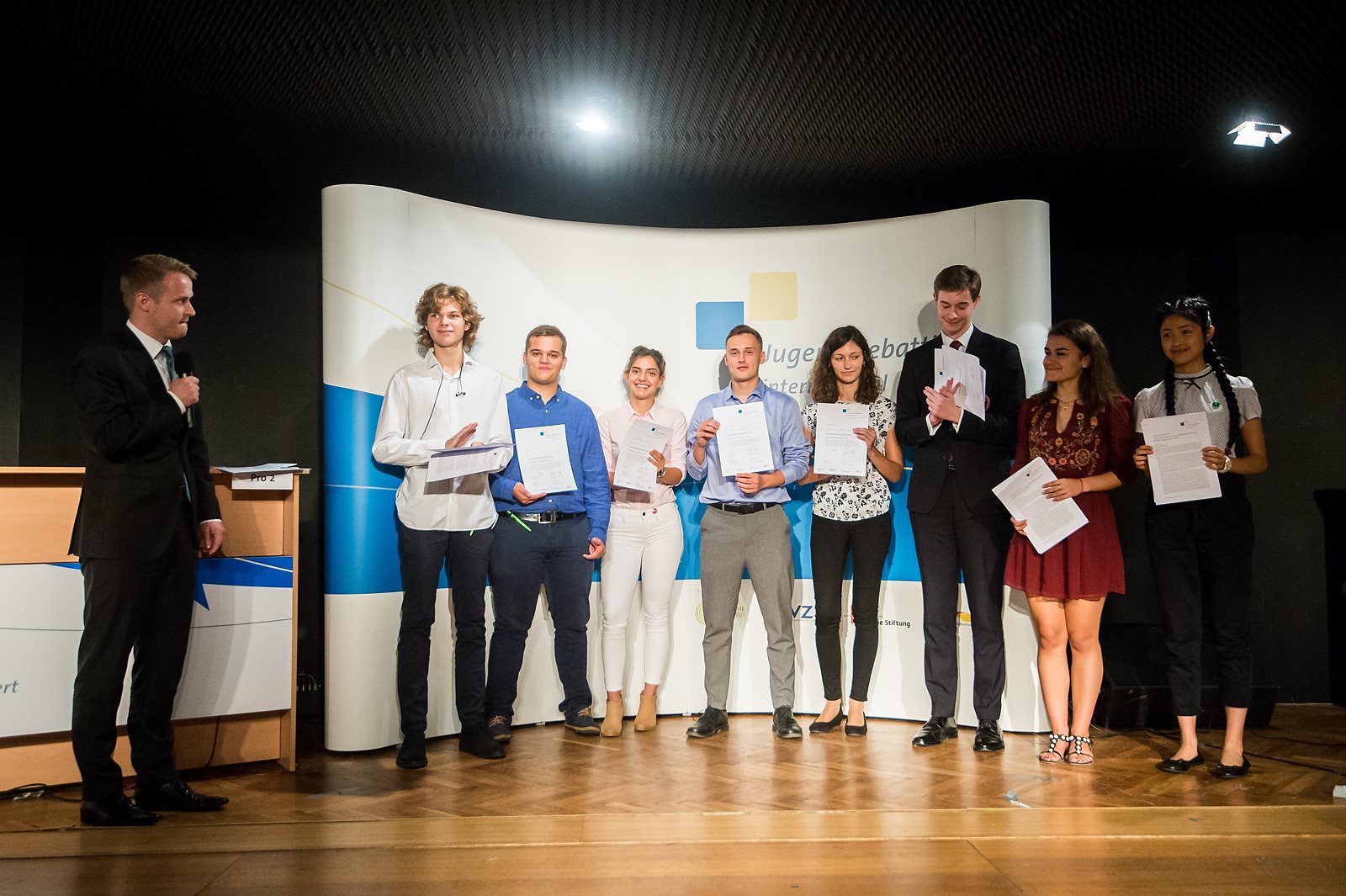 How to defeat?
—  The most important thing is definitely the ability to listen and pay attention to your opponent's ideas. It's necessary for a lightning reaction and to give clear, reasoned responses.
The hardest part of the debate for Yarema is to work up the nerve and stress. However, he can easily find common ground with others. To try and deal with his emotions before a statement, he always tries to focus and organise his thoughts and information. Yarema is convincing: it's not always easy; for each theme you need to know a lot and to consider all the possible arguments.
—  You need a lot of time for it, but it'll never be enough. You should practice before a debate to learn how to calculate it. Thus, you will understand how much time your speech can take. If it's too long, you can reduce it. If it's too short – you have to find something to add.
At the same time you should remember that you may get a position which is the opposite to your point of view in a debate. Yarema recommends to look at the situation from another perspective for better understanding of the arguments from both sides. In this way, you can take into account all of the views. Anyway, you must have a feel for your opponent's arguments to argue your own stance.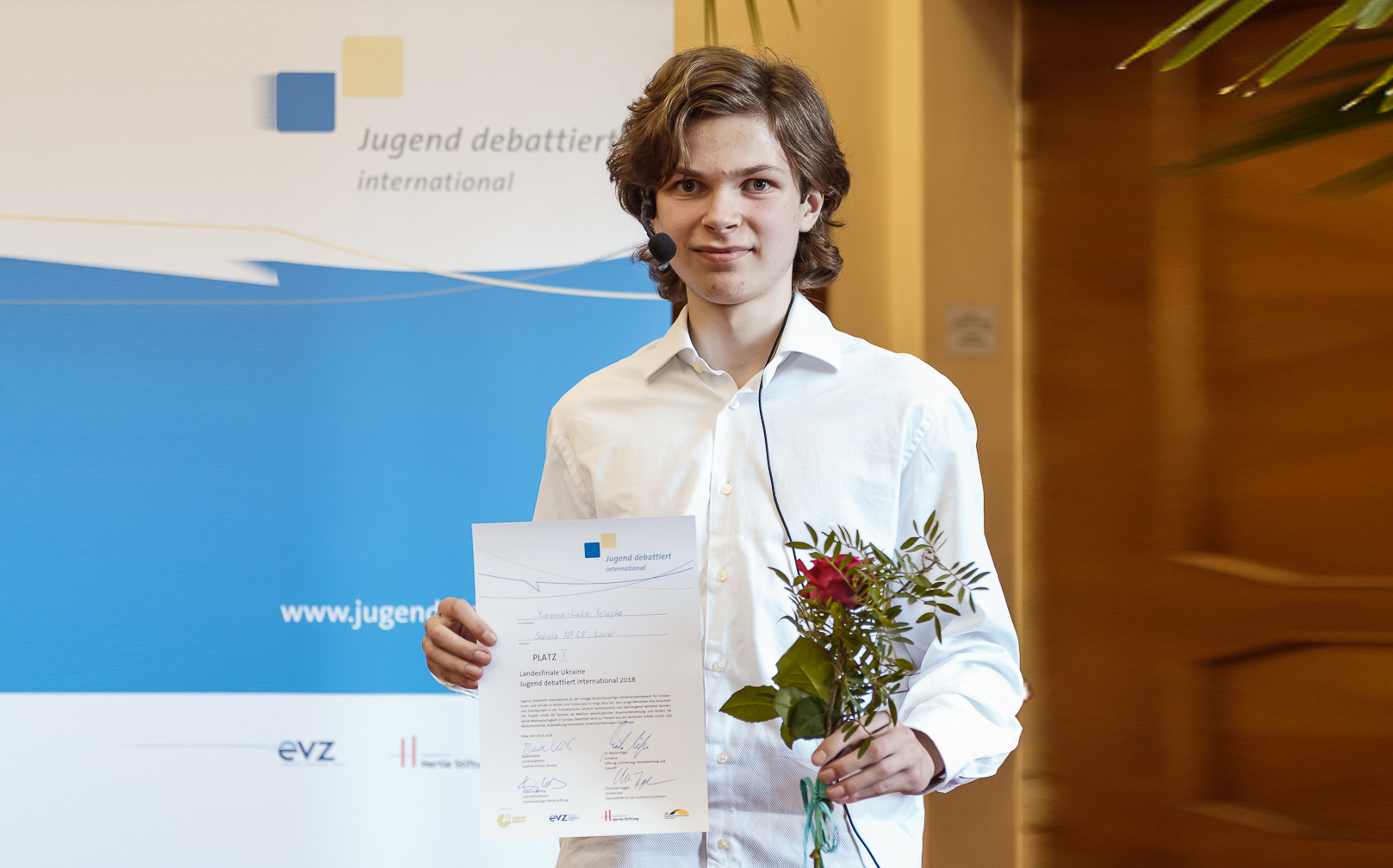 What are the perks of the participation in debate?
As for Yarema, this competition means a lot of new acquaintances and a chance to travel. Participation in the International Youth Debate gives a first experience of communication with foreigners. "For example, I had never talked to Czechs, Hungarians or Slovaks. It was a great experience for me."
Yarema-Luka debated various subjects such as whether euthanasia and abortion should be legalised, and whether it is necessary to prohibit the use of the products in plastic. Are there topics he is afraid to debate about?
—  I don't like to debate topics which have very hard theoretical parts and which are not interesting for me. They are difficult to prepare for. They are mostly connected with the legislative and religious domains. If I get it, I just need to get over myself. Ultimately, everything is ok.
Yarema is home now. He feels relaxed and satisfied, because he understands the hard work and long journey were worth it. He is happy not to disappoint his relatives, who were watching a livestream of the debate. They supported him even though they were 100 km away from Bratislava. Nevertheless, he has no plans to continue participation in debates, but will cooperate with the conveners. Next time he will participate as a judge.
—  I will recommend to everybody who is interested in or already takes part in debates - to care less. You should debate for pleasure, because in the end it's the only thing that matters.