Charitable Collection "Fight For Your Dream"
Together with the "11 Mirrors Design Hotel" we have launched a charity campaign Fight For Your Dream.
The purpose of the initiative is to help Ukrainian children to realize themselves through participation in sports and educational projects. The original line of clothing has been developed within the campaign. At the moment, the collection is a designer T-shirt which guests can buy while staying at the hotel. The funds received from sales will go to support the Klitschko Foundation's project "Packages of Success".
"The collection "Fight for your dream" is designed to inspire philanthropists to fight for children's dreams. For 15 years we have been investing in the development of little active Ukrainians. They boldly take responsibility and become leaders in their societies. Their embodied dreams create the history of Ukrainian success," comments Alina Nosenko, Director of the Klitschko Foundation.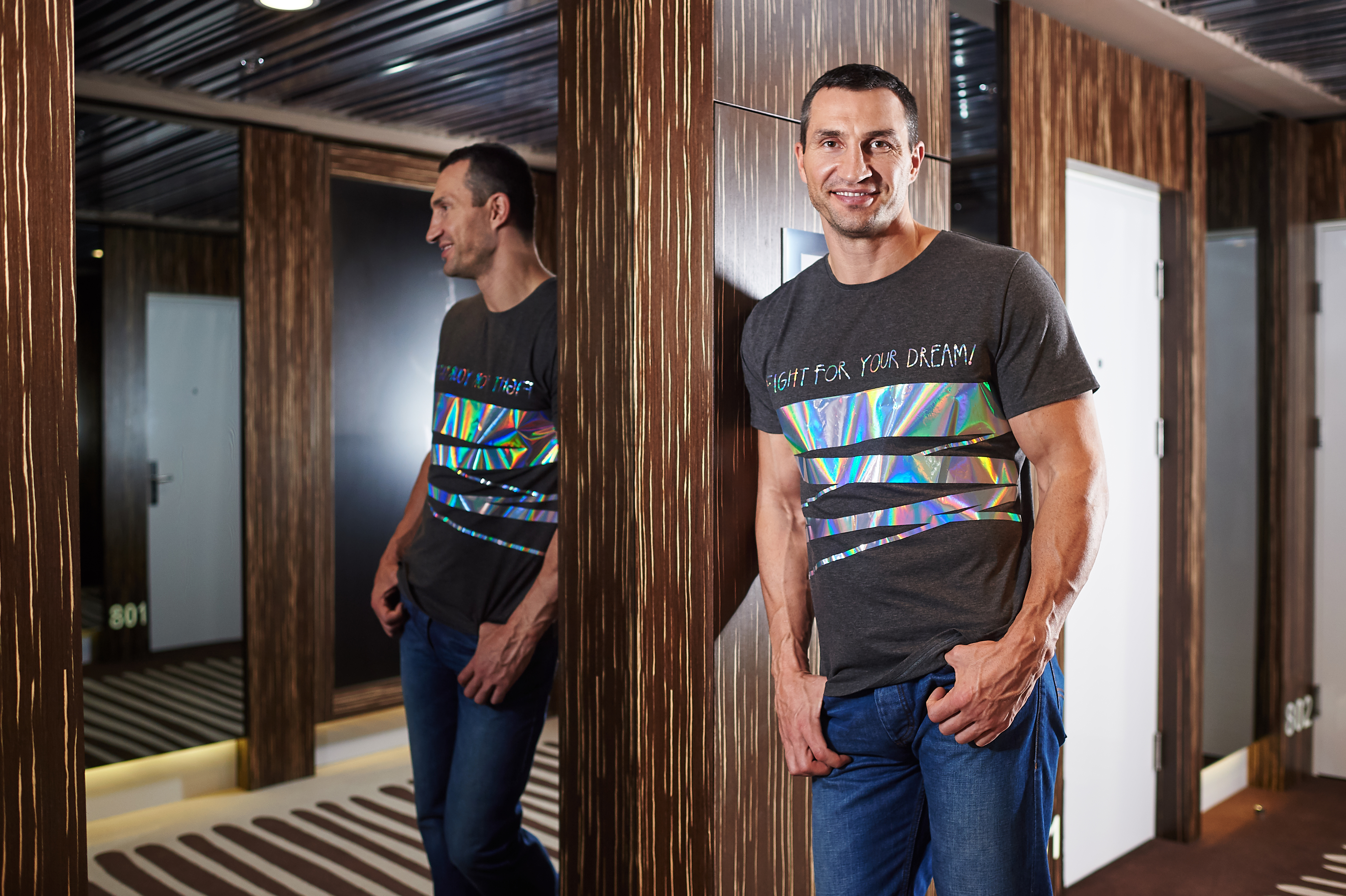 "11 Mirrors has a proven track record in social responsibility and healthy lifestyle. It is two of our fundamental principles that form the brand's philosophy," says Maryna Rymarenko, General Manager of 11 Mirrors Design Hotel and Partner for strategic development, investments and hospitality at DEOL Partners. "We share the same values with Klitschko Foundation that strives to keep Ukrainian children on their path to a healthy, productive and harmonious future. We are happy to say that 11 Mirrors' guests, coming from all over the world, generously and actively support these initiatives. Generosity is one of 11 qualities of those choosing out design hotel and its inspiring environment."