About resilience, new challenges, and Ukrainian teenagers: interview of Angelina Osadcha
In 2023, the team at the foundation had specific plans and goals. Preparation started as early as last fall to start this year with a bang. Finally, great news — the foundation's first project has begun!
Angelina, what can we expect from the foundation in 2023?
Projects, projects, and more projects. Last fall, we put in the maximum effort to plan our programs, received new grants, and expanded our network of partners. We even started recruiting participants in advance!
Tell us about the first foundation project in 2023?
In February, we launched the School of Resilience. This is an educational project for Ukrainian teenagers about skills for implementing change. This project has a long history, as it is based on the well-known foundation project "School of Success," which ran for 11 years. We have all come to realize that the world is very unpredictable. The usual rules, norms, and way of life no longer work. It is necessary to develop the ability to be flexible but also unshakable in our values and to be able to grow, taking on life's challenges. So, the team decided that the "School of Success" should transform but continue its primary mission: supporting Ukrainian teenagers.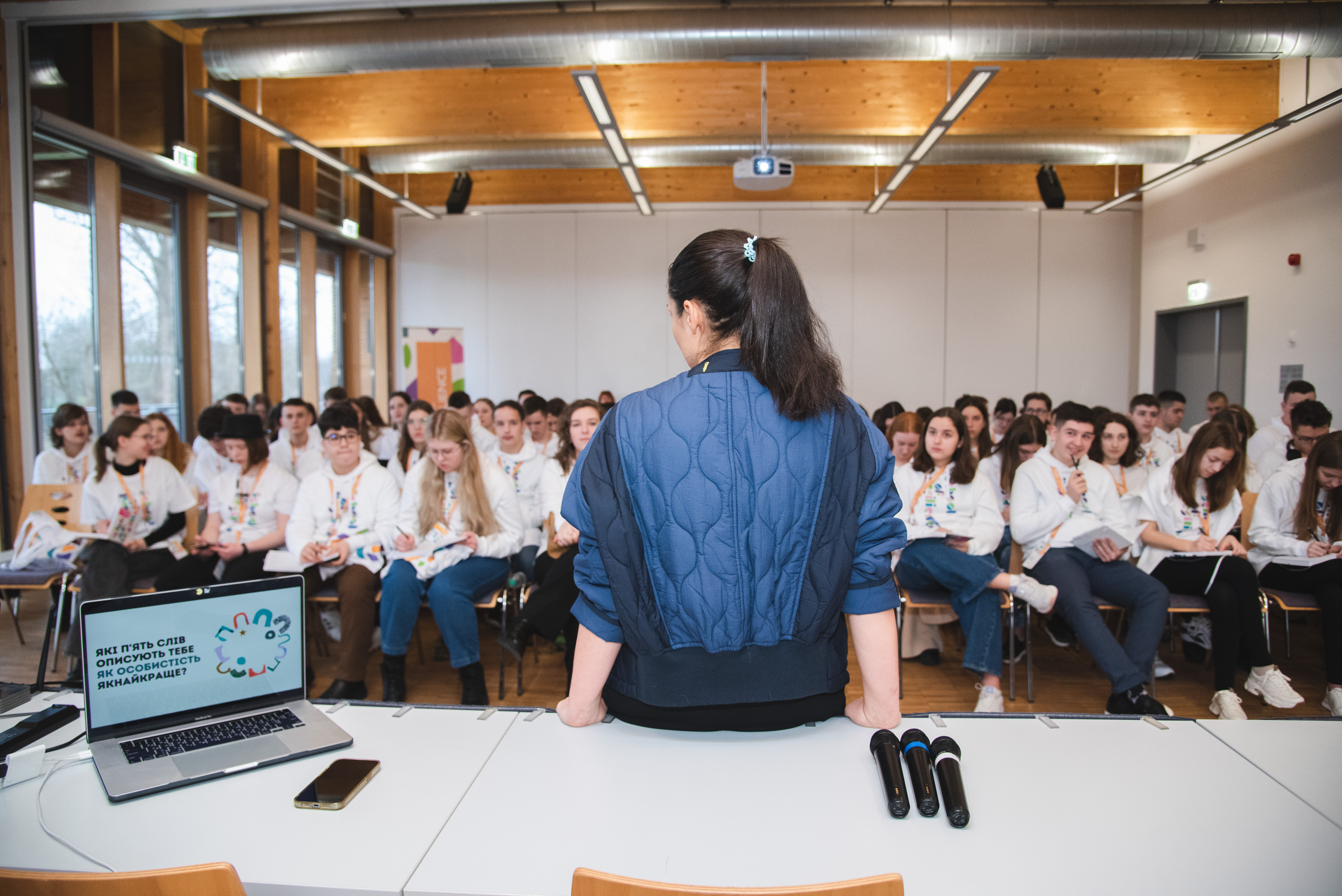 Where did the project take place?
To be frank, we really wanted to fill the capital with the familiar buzz of ambitious teenagers, active teachers, and initiative students, as we did before. But, unfortunately, there is still no safe place in Ukraine where we can be 100% sure that our participants will be safe. So, we tried to plan all our projects abroad. Now we see that this was the right decision, as imagine on the day our participants, mentors, and team crossed the border, Russia fired about 70 rockets on Ukraine! The war continues, so we always consider all the risks, work out all possible scenarios, and follow all the necessary precautions.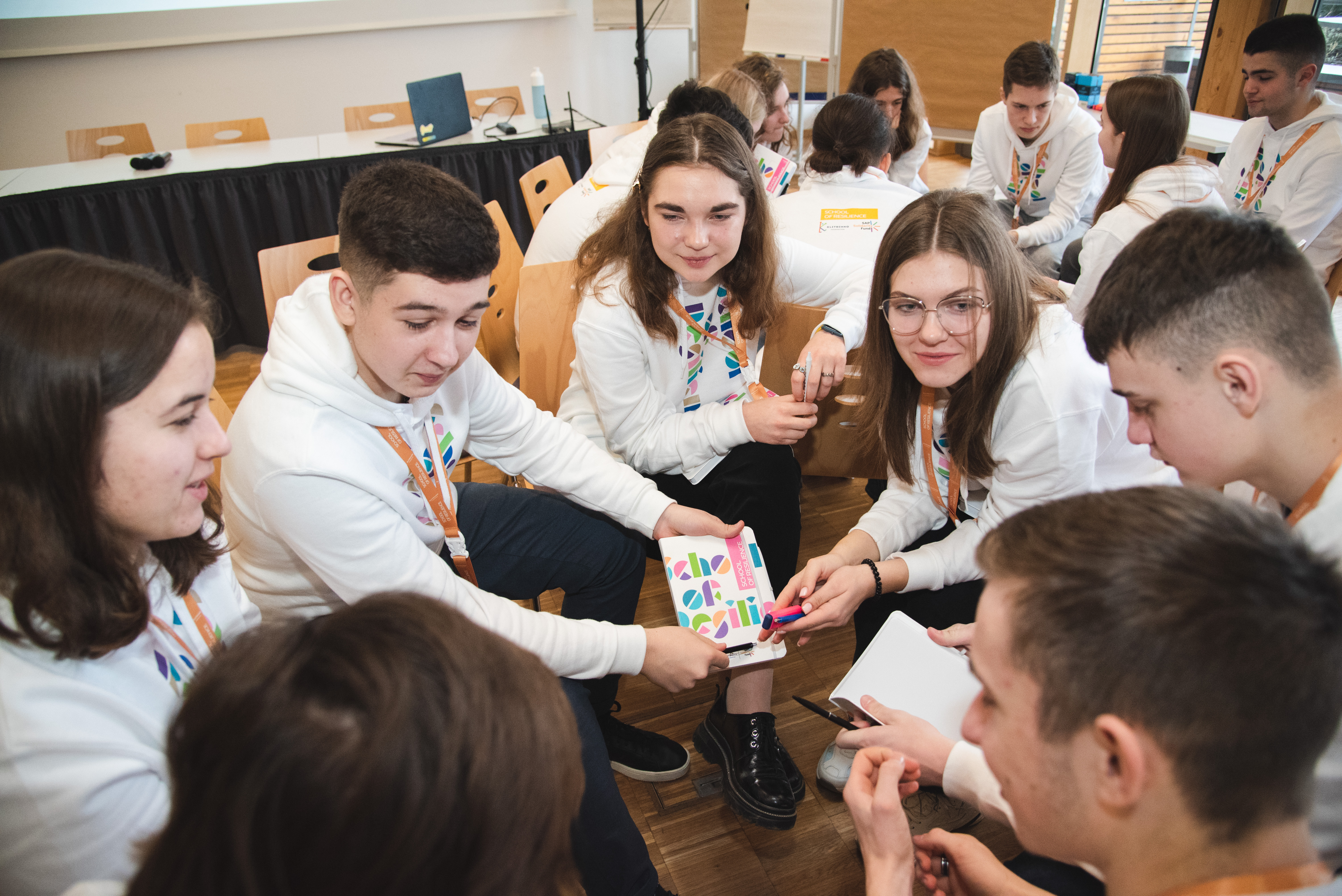 Why is it so crucial for the foundation to continue supporting and developing non-formal education for Ukrainian teenagers?
This is our contribution to the future. Our dream is to see Ukraine as a developed state and a full member of the European and world community and as a country where happy and educated people live. We want every Ukrainian to see the future and understand that he can benefit the state. For this, society needs to be constantly developing, active and eager to create their country here and now, and not wait for someone to do it for them. All our projects aim to give Ukrainians knowledge, skills and an environment of like-minded people. In 5-10 years, those whom we now call children will create our country, rebuild and develop it. We want the rapid growth of Ukrainian society; therefore, our responsibility now is to support Ukrainian youth and teach them to accept challenges.
Who supports the fund and helps?
Looking back, we sometimes wonder how much we embody. Projects, our participants and their achievements are what drive us. It is so energizing that any obstacle is just another challenge we are always ready to accept. In fact, it is this energy that unites people, companies and organizations that are ready to move together with us in the same direction and fight for our dreams! By the way, we launched the first School of Resilience project this year together with new partners

—

 the SAP Solidarity Fund. We are also constantly supported by #Weareallukrainians and many other friends in Germany. This creates a synergy of such magnitude that our initiatives don't just make a significant impact. They change the world!