3 minutes, 3 slides: how to make an effective presentation
On the eve of Falling Walls Lab Kyiv, a workshop was held on public speeches. The workshop was conducted by Sergey Dovgopoly, a successful businessman, business consultant, founder of FeelGoodLabs (accelerator of social projects) and technical director of InVenture Investment Group.
Any scientific project in order to be put in practice must go through the stage of the search and finding an investor, otherwise it risks becoming an idea on paper only. The most productive and shortest way to this is – a pitch (a brief structured presentation of an idea so as to attract investors). Meeting the deadline of three minutes and three slides is not easy, but the participants of Falling Walls Lab Kyiv have already taken the challenge. An ability to fit into the framework of the rules will come in handy for your future speeches and presentations.
We share with you some simple but practical advice from Sergey Dolgopolyi – a guru of pitching, FeelGoodLabs Startup CEO, who during his professional career has taken part in more than 500 conferences, having presented on them more than 2500 different projects. OK, let's start.
Make a roadmap of your presentation.

To attract the attention of investors - you need your

own

understanding of the idea, its uniqueness. Who, if not you, can  better provide this information. Answer the three main questions:

What are you doing? For whom and for what you do it? How it works?

Having made one sentence reply, you will be able to explain accurately to any target audience what problem your project is called up to solve.

Do not forget about chronological framework

. Build your story and put it into logical parts so that you can appropriately distribute the material you want on each slide. A template for the statement could be specified as follows: a description of the problem and ideas, a presentation of the solution and questions from the floor. It is important not to make long pauses and not concentrate on one aspect while neglecting others.

An evil joke of graphic and text tools.

Make the media content laconic, simple and understandable. Do not overload the presentation with intricate fonts or animations, do not try to play with a bright background and terabytes of small text. Face it, it won't make your plan special, unless your project is related to innovations in design development.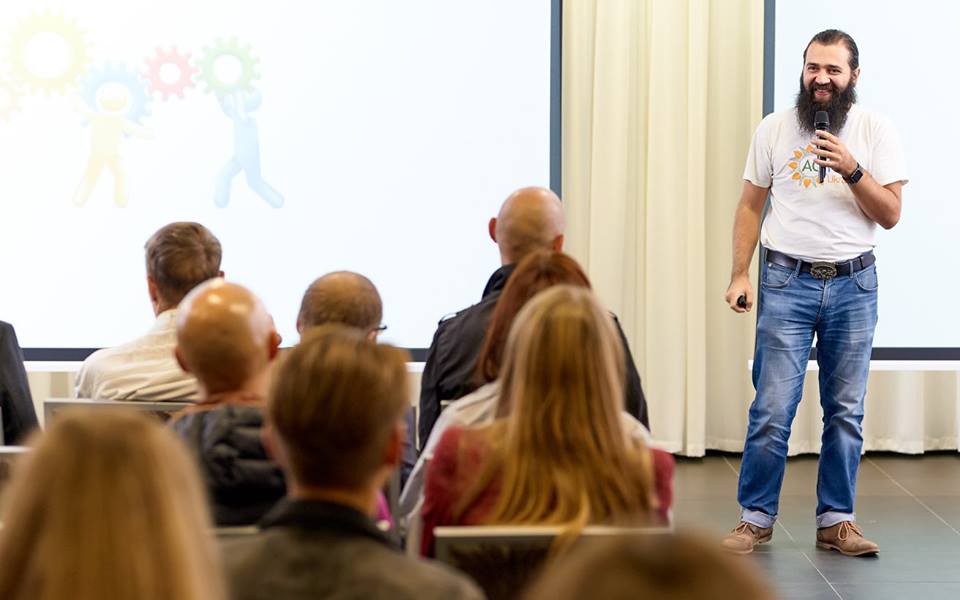 Garrula lingua nocet.

"The garrulous tongue causes harm." During the presentation do not spend much time on the details, because everything that the listener can extract from your story is limited by 30 seconds of text, the rest – is just skipped over. Avoid complex terminology, neologisms, which often not only hamper the general understanding, but also create the ambiguity effect. It is better to use intelligible vocabulary and convey the message to masses than to several experts.

Place some emphasis.

Visual tools (pictures, graphics) are perceived better than text, excessive detail distorts the understanding of the basic idea, presenting bullet points orally is more appropriate than placing them on slides, which disintegrates the jury and listeners focus.

Rehearsal is everything.

It is important to know that a universal recipe of an ideal performance doesn't exist. If you're not making mistakes, then you're not doing anything. Demonstrate your project to mom, brother, friend, show it to a stranger, pet, practice in front of a mirror. Each time you do this, there will be nuances in the sequence, the speech tempo and the different perception of the information you share. The more such "unofficial" statements you make, the better you'll polish your speaking skills and correct mistakes in the presentation before giving a speech at the conference itself.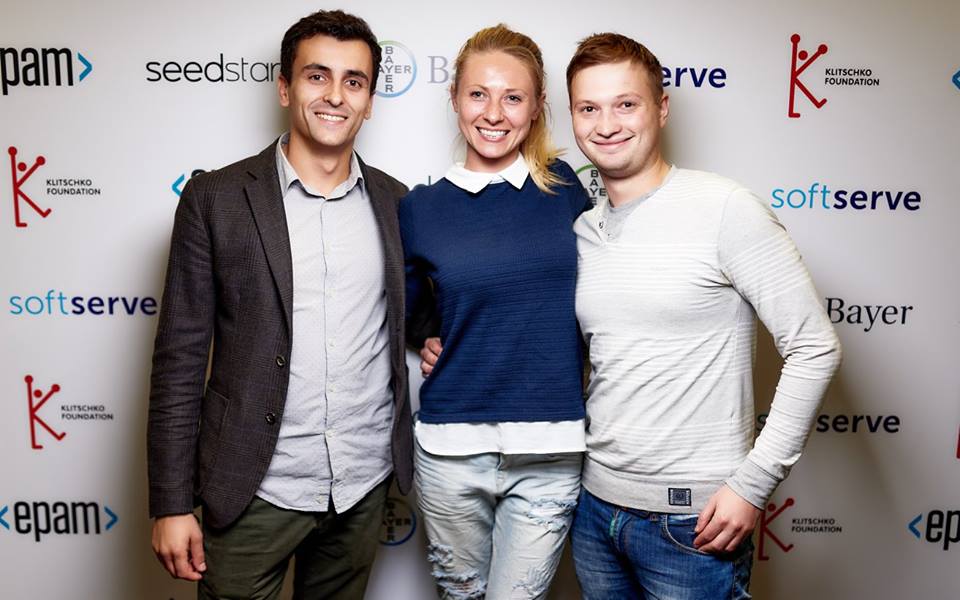 Keep in touch with the audience.

This does not mean that you need to constantly look into the eyes of one or the other listener. However, you will agree, to read the text from the monitor, turning your back to the audience is not a very good idea. In informal dialogue with the public, actively use non-verbal communication: arm yourself with gestures, facial expressions. Do not forget about emotions. Bad mood and insincerity can also negatively affect the result of the performance.

Be yourself.

When preparing for a live presentation, you need to consider the appearance: "How will I look?", "Put on a tuxedo to look professional, or a T-shirt – to be closer to the people, or to emulate Steve Jobs manner and come to the event wearing jeans and a black sweater?". "It's best to be who you are," Sergey points out, regardless of whether you prefer a classic style, or smart casual. "Comfort in appearance erases excitement and gives confidence that you, as the "personification" of your own idea, will be perceived by listeners correctly.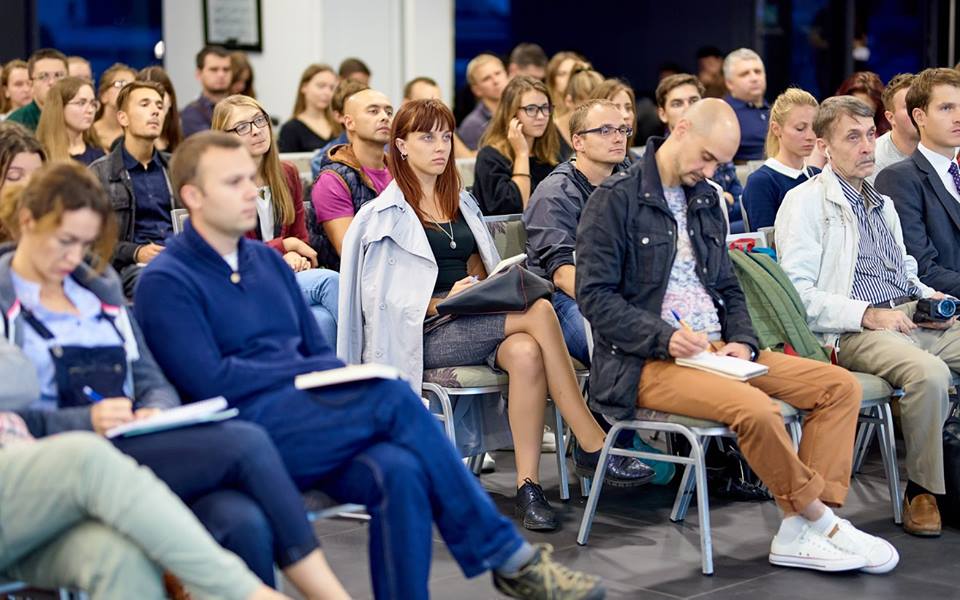 We have also selected a couple of books written by the "masters of presentations" may serve a source of inspiration in your further preparation - "The Presentation Secrets of Steve Jobs: How to Be Insanely Great in Front of Any Audience" by Carmine Gallo and "Presentation Secrets" by Alexei Kapterev.
Let's check how the participants of the Falling Walls Lab Kyiv conference prepared for the performance. We are waiting for you on 30th September  at the NSC Olimpiyskiy, Champions Hall.